In 2014, I highlighted 14 series that were on my radar- either to finish or to start! I've decided to do the same for this year as I think it's a great way to encourage myself to finish off series, or start series that I already own and don't need to buy! I can totally justify this as I finished many series last year doing the same thing…so I'm ready to begin more! 😉
Series I need to finish or become up to date with ready for the next release-
-Splintered-
I have only read the first book in the Splintered series. I need to read Unhinged and then catch up with Ensnared which comes out in a few days!
-Something Strange and Deadly-
Again, I have read the first book in this series. I need to read A Darkness Strange and Lovely and Strange and Ever After.
-Birthmarked-
There's a theme running through the first three series on this list… I've started the first but not yet continued. I am looking forward to reading Prized and Promised. Aren't these covers just beautiful?
-Legend-
Wahoo! A series where I only have one left to read. I'm hoping to read Champion ASAP so I can finish off this series!
-Unwind Dystology-
I started Unwind in 2014, after hearing lots of people rave about it. I aim to continue the series with Unwholly and Unsouled.
-Burn For Burn-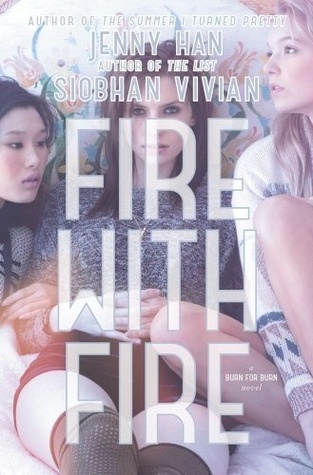 I have read the first two books in this series. I completely forgot about Ashes to Ashes, but I'm looking forward to finishing the trilogy!
-The Summer I Turned Pretty-
I have only got to read We'll Always Have Summer and then I'm finished with this sweet trilogy!
Series I aim to start-
Have you read any of the series that I'm yet to start? Which should I prioritise? Let me know!