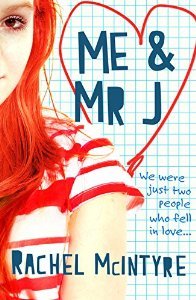 How did I get it?:
Netgalley- many thanks to Egmont
Synopsis:
Fifteen-year-old Lara finds her soulmate. There's just one problem – he's her teacher.
Lara's life has changed radically since her father lost his job. As the eldest, Lara tries to keep upbeat, and the one outlet for all her problems is her diary where she can be open about how dire everything is at home, and worse, the fact that she's being horrifically bullied at school.
Thoughts:
This is going to be a really hard book to review because of personal connection to the teaching profession. However, it kept me reading. I think it's difficult going into a book like this being a trainee teacher. My interest in this book was how it was going to be explored as student/teacher inappropriate relationships do happen. Lara feels MUCH younger than fifteen and it just all felt wrong to me.
Me and Mr J centres around bullying and student/teacher relationships. I found the bullying aspects of the book harrowing, but well written. They made me feel uncomfortable which much of the book did, if I'm entirely honest. I kept reading though. Something about this book kept me reading more despite my reservations.
Lara is an interesting character. As I mentioned, she comes across as younger than she actually is. Lara's story is told in diary entries which I always enjoy reading. I think it helped the teenage voice really come through. I feel like her naivety also came through. She never really understood the consequences of her actions. Rachel McIntyre has certainly written a thought provoking read about some deep issues like bullying and relationships with authoritative figures.
So whilst the subject matter was intense, it was well written and explored many issues. I think many readers will enjoy this book!
Would I recommend it?:
Yes! I do recommend it, as I think it is my personal issues with the book from a trainee teacher perspective that put me off this book. I think others would very much enjoy it.
Tough subject matter but an engrossing read!