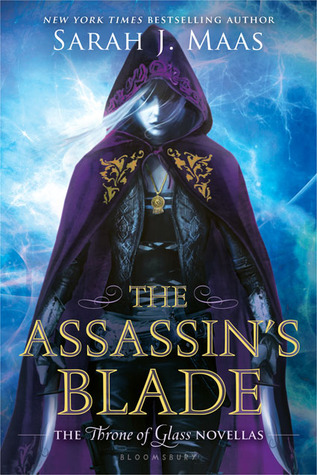 How did I get it?:
I bought it!
Previously reviewed by the same author:
Throne of Glass
Crown of Midnight
Heir of Fire
Synopsis:
Celaena Sardothien is Adarlan's most feared assassin. As part of the Assassin's Guild, her allegiance is to her master, Arobynn Hamel, yet Celaena listens to no one and trusts only her fellow killer-for-hire, Sam. In these action-packed novellas – together in one edition for the first time – Celaena embarks on five daring missions. They take her from remote islands to hostile deserts, where she fights to liberate slaves and seeks to avenge the tyrannous. But she is acting against Arobynn's orders and could suffer an unimaginable punishment for such treachery. Will Celaena ever be truly free? Explore the dark underworld of this kick-ass heroine to find out.
Thoughts:
I know many people recommended that I should have read The Assassin's Blade before Throne of Glass, but I'm one of those people that doesn't agree with that. I think The Assassin's Blade was a great companion to the series even though I know that the novellas in The Assassin's Blade come before we meet Celaena in Throne of Glass. I preferred knowing Celaena's story before filling in some gaps with this read. I'm glad I read it though, I loved being back with Celaena and seeing what she had got up to before we met her!
The Assassin's Blade is made up of five novellas prior to the events of Throne of Glass. I think fans of this series will absolutely love this addition and for new fans it will really enhance the series. You need not worry that you will be spoiled with this book too, they don't give away any spoilers.
I personally much prefer the main series to the novellas, but novellas have never really been my sort of thing, so I'd definitely give this book a go, especially if you're longing for the next instalment!
Would I recommend it?:
Yes!
A good set of novellas which enhance the Throne of Glass series!