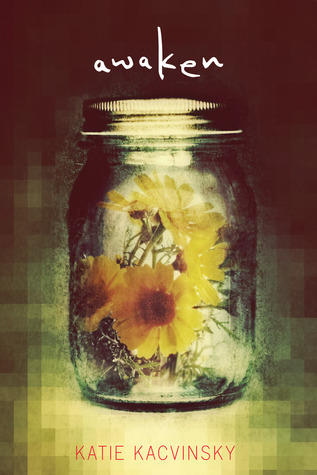 How did I get it?:
I bought it!
Synopsis:
Maddie lives in a world where everything is done on the computer. Whether it's to go to school or on a date, people don't venture out of their home. There's really no need. For the most part, Maddie's okay with the solitary, digital life—until she meets Justin. Justin likes being with people. He enjoys the physical closeness of face-to-face interactions. People aren't meant to be alone, he tells her.
Suddenly, Maddie feels something awakening inside her—a feeling that maybe there is a different, better way to live. But with society and her parents telling her otherwise, Maddie is going to have to learn to stand up for herself if she wants to change the path her life is taking.
In this not-so-brave new world, two young people struggle to carve out their own space.
Thoughts:
I have had this book on my radar for a while now. The synopsis intrigued me, and scared me at the same time. It definitely seems like our world seems to revolve a lot more around computers now. It's a future that could be possible and that terrified me!
Awaken is set in 2060 and is centred around Maddie who lives in a world in which everything is done on the computer. She doesn't even go to school. Maddie thought she was okay with the solitary, virtual, digital life, but then she meets Justin, who completely changes her views on things. Justin likes being with people. Justin encourages Maddie to be with people, to be with him. Maddie feels torn as society and her family (especially her Dad) are telling her the exact opposite. Maddie has to decide what's best for her and her family and what's best for the rest of the world.
I think the reason why the world building was so good in this book, is because it's something that could totally happen. The thought of people not actually writing with a pen terrifies me. I can imagine us all just having to press buttons and that's how we create our words. Much like I'm doing now, but at least I still take the time to actually write. What would a world be like without it? *shudders*
I really liked the characters as well, although I'm not so sure on the romance elements yet. I'll see how it progresses as the series continues, as I'll definitely be reading the next instalment!
Would I recommend it?:
Of course!