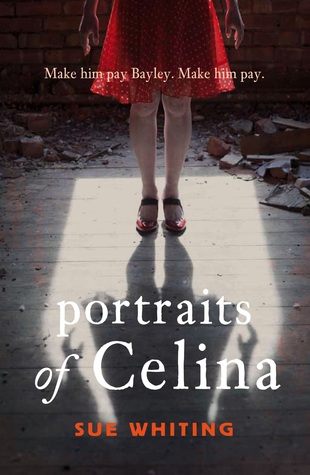 How did I get it?:
NetGalley thanks to Capstone Young Readers/Switch Press
Synopsis:
"It's as if the wooden chest is luring me, urging me to open it – daring me almost. Open me up. Look inside. Come on, just for a second; it won't hurt."
Celina O'Malley was sixteen years old when she disappeared. Now, almost forty years later, Bayley is sleeping in Celina's room, wearing her clothes, hearing her voice. What does Celina want? And who will suffer because of it?
A ghost story. A love story. A story of revenge.
Thoughts:
This book immediately grabbed me with its synopsis. I was already intrigued! I thought Portraits of Celina was a decent read, but it didn't excite me as much as I hoped.
Portraits of Celina follows Bayley and her family. Bayley and her family move to start afresh after the tragic and sudden death of Bayley and her sibling's father. Whilst in her new house, Bayley discovers an old chest that used to belong to Celina O'Malley, a distant relative. Celina disappeared over 40 years ago and she hasn't been seen since. As Bayley wears Celina's interesting clothes, she finds that's she's recalling Celina's memories. Bayley realises she's being haunted by Celina and Celina wants revenge!
I think this book had loads of potential and in parts it was incredibly intriguing and very much a page turner. However, I don't think it was very suspenseful. I would've liked to have read a more atmospheric and chilling read which builded at a nice pace. I do think that this book was well written though. It was easy enough to read and it kept me turning the pages.
What I did really find interesting was the meaning behind the title, which I won't reveal now because I don't want to spoil it. It was definitely the most chilling aspect of this book!
Would I recommend it?:
Yes!
Not as scary as I would have hoped, but still a decent read!