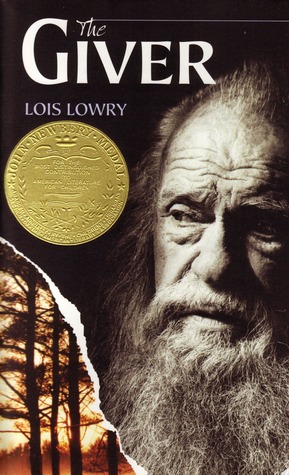 How did I get it?:
I bought it!
Synopsis:
Jonas's world is perfect. Everything is under control. There is no war or fear or pain. There are no choices. Every person is assigned a role in the Community. When Jonas turns twelve, he is singled out to receive special training from The Giver. The Giver alone holds the memories of the true pain and pleasure of life. Now, it is time for Jonas to receive the truth. There is no turning back.
Thoughts:
This book has been on my radar, for what seems like an incredibly long time. I'm not sure why I hadn't read it yet, but I'm so glad that I finally got around to reading it. The Giver is mentioned as one of the original YA dystopian books. I know it's read quite widely in American schools but I feel like it slipped off the radar when The Hunger Games, Divergent and others like it became popular. The movie adaptation definitely brought it back to my consciousness, that's when I was reminded that I wanted to read it. I always try to read the book first!
The Giver follows a world in which every choice individuals make are limited. The community that you live in controls your life. This is even to the extent of the role you play in society. Everyone has a role to play in society, and that role is picked for the people. The world in which individuals live in features no fear or pain. Our main protagonist Jonas is picked to receive special training from The Giver. The Giver is an incredibly important person in this community, because they alone hold memories of pain and pleasure!
The Giver is a short, but powerful read that makes you question what it would be like to live in a community that completely controls your life. If you've read this book after The Hunger Games, Matched, Divergent (or most other dystopian reads…) and not realised that The Giver came first- then you might think the ideas explored are not particularly original. However, The Giver was published in the '90s, so its ideas were both scary and exciting at the time!
This book is part of a quartet, which I knew going into it. I think if you didn't know that then you might be incredibly frustrated by the ending. The ending seems quite frustrating anyway, as it's open ended. I'm intrigued to see what the next book is like. Luckily I have my hands on a copy already…
Would I recommend it?:
Without a doubt!
The Giver is a fantastic dystopian read. I raced through it, not wanting to put it down!