I am joining in with the lovely Lipsy from Lipsy's Lost and Found's feature which highlights our week in books. I shall be sharing what I'm reading now, then and next and what I've recently added to my wishlist. I won't be showcasing my new books as I do that on a Saturday. I'm really excited by this feature as I loved sharing my recent reads. My book reviews published on my blog are often WAY behind what I'm actually reading, so this is a good feature to keep you up to date!
Click on the book image to take you to Goodreads!
NOW- I am just starting Shiver by Maggie Stiefvater. I have heard such mixed things about this book. Some of my blogging friends have liked it, some have loved it and some have hated it. Which way will I fall? I don't know, but I know I want to give the book a go! I have got The Raven Boys as well by the same author, so if I don't get on with this series by her, then I'll have The Raven Boys- which I hear good things about!
THEN- I finished The Kiss of Deception by Mary E Pearson yesterday. I was surprised at how much I enjoyed it. I'm not a big fantasy fan, but I thought this book had a nice mixture of action, adventure, romance and some great characters. The main character is fiesty too. I love that. I love a strong female lead.
NEXT- Yep, I'm still carrying on reading books that are series this month. I'm going for Anna Dressed In Blood next by Kendare Blake. Again, I've heard mixed things, but I'm intrigued. Oh so intrigued!
Added to my wishlist: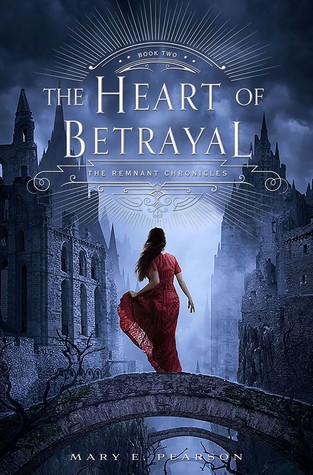 I enjoyed The Kiss of Deception so much that I immediately added the next book to my wishlist. This book comes out in July. Yay, not long to wait! I knew there was a reason why I'm always so late with series… 😉
Feel free to leave a link to your week in books or your WWW Wednesday posts. I love to have a nosey at what you're all reading! Happy Reading 😀