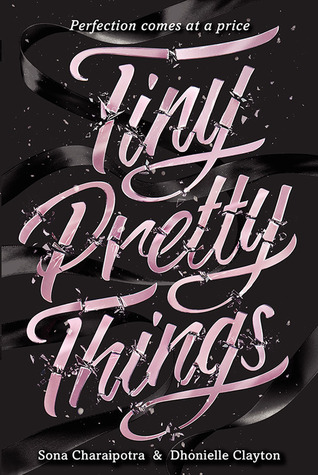 How did I get it?:
Received from Harper 360 in exchange for an honest review!
Synopsis:
Black Swan meets Pretty Little Liars in this soapy, drama-packed novel featuring diverse characters who will do anything to be the prima at their elite ballet school.
Gigi, Bette, and June, three top students at an exclusive Manhattan ballet school, have seen their fair share of drama. Free-spirited new girl Gigi just wants to dance—but the very act might kill her. Privileged New Yorker Bette's desire to escape the shadow of her ballet star sister brings out a dangerous edge in her. And perfectionist June needs to land a lead role this year or her controlling mother will put an end to her dancing dreams forever. When every dancer is both friend and foe, the girls will sacrifice, manipulate, and backstab to be the best of the best.
Thoughts:
I've made no secret of the fact that dance based books are one of my most favourite things to read. I think it's because I love dance so much, so when dance and books are combined it is a no brainer for me. It has to be read! I thoroughly enjoyed Tiny Pretty Things. I can totally see where the comparison to Black Swan and Pretty Little Liars comes from. This book is certainly dramatic, so if you don't like drama in your stories then this book is not for you! I didn't realise that this book was going to have such a diverse range of characters, but it does, and that is a joy to see in Young Adult literature!
Tiny Pretty Things is based in an elite ballet school. Only the best dance there. However, the ballet industry is incredibly competitive and some of the girls will do just about anything to get a principal role. It's told from three point of views, which is interesting. This book is one of those books that I feel would have worked best from one character's perspective. I mean, it wasn't a bad element of the book, but sometimes with multiple point of view perspectives I can become bored with a certain character and lose interest in their chapters. I have to admit, this did happen with Tiny Pretty Things!
If you're into books that are full of drama and spiteful characters that you love to hate, then Tiny Pretty Things would be a great book for you to explore! I would warn that there are some elements to this story which may trigger some people's issues (e.g. eating disorders feature), so be wary of that.
Would I recommend it?:
Of course!
If you're into dance based revenge stories then this could be a perfect fit for you!