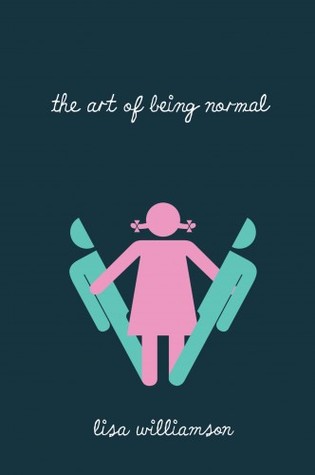 How did I get it?:
I bought it!
Synopsis:
Two boys. Two secrets.
David Piper has always been an outsider. His parents think he's gay. The school bully thinks he's a freak. Only his two best friends know the real truth – David wants to be a girl.
On the first day at his new school Leo Denton has one goal – to be invisible. Attracting the attention of the most beautiful girl in year eleven is definitely not part of that plan.
When Leo stands up for David in a fight, an unlikely friendship forms. But things are about to get messy. Because at Eden Park School secrets have a funny habit of not staying secret for long…
Thoughts:
I picked up The Art of Being Normal because of recommendations from bookish friends and also because the synopsis immediately intrigued me! I knew I was going to enjoy this book because it comes so highly recommended by people who I really trust when it comes to my reading tastes! I thought The Art of Being Normal was an amazing read which I know I will be recommending to many bookish friends!
The Art of Being Normal centres around two characters David and Leo. David and his two best friends are the only people to know his secret. David has wanted to be a girl since he was younger. David is having trouble telling his family how he feels. He's not ready to tell them and the rest of the school who already know that he's different to the rest of them. David meets Leo on Leo's first day at Eden Park School. Leo has had to leave his old school and no one knows the full story. They think it's because he's been violent. Leo certainly has an air of mystery around him. When Leo stands up for David, David becomes very intrigued about Leo's story and wants to get to know him better. They grow closer as they learn each other's secrets.
This book addresses some really important issues. The title in itself makes you wonder what normal really is. I know I certainly don't know, but yet in society we try and put a label on what is normal. I have really enjoyed reading books about exploring transgender and this book just adds to my collection of books that handle diverse issues sensitively. Lisa Williamson powerfully writes about the struggles that come with trying to find your identity, especially when it deviates from the 'norm'.
One of the reasons why I loved this book so much was because it was a very British voice. I think this is an incredibly powerful piece of UKYA and is an incredibly accomplished debut novel.

Would I recommend it?:
Of course!
A powerful debut about transgender!