Stacking The Shelves is all about sharing the books you're adding to your shelves, be it buying or borrowing. From 'real' books you've purchased, a book you've borrowed, a book you've been given or an e-book they can all be shared!
As ever, click on the book title to get to the Goodreads page!
Gifts: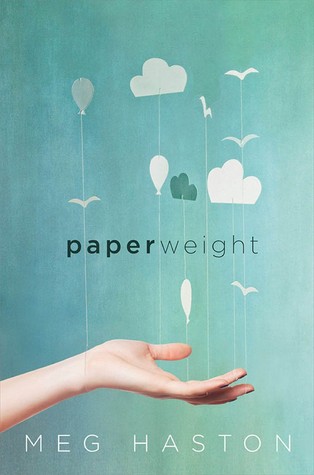 Paperweight- Meg Haston- I have wanted to read this book for quite some time now! My sister got me a copy at YALC last weekend! So grateful! 🙂
Go Set A Watchman– Harper Lee- I was so torn whether to get a copy of this book or not, but my mum made me decision and bought me a copy last night!
Bought at YALC:
A Long, Long Sleep– Anna Sheehan- My sister picked this up and thought I'd like it immediately from reading about it. It's a YA/Sci-fi fairy tale retelling. Yep, right up my alley!
This Is Not A Love Story– Keren David- I've heard good things about this book so decided to pick it up!
Unspeakable- Abbie Rushton- This book has been on my radar for a while now, so I was happy to see it at YALC!
Borrowed from Beth:
The Lost And The Found– Cat Clarke- Beth picked this book up at YALC and decided that I'd get around to reading it first, so let me bring it home! Isn't she wonderful?!
What have you added to your shelves this week? Feel free to leave me a link to your hauls and I'll stop by! Happy Reading 🙂