Top Ten Tuesday is hosted by the wonderful The Broke and The Bookish. This week's list are the Top Ten Books That Would Be On Your Syllabus If You Taught. I am actually a recently qualified teacher so this topic excites me very much! In fact, a week today I start my first position!
I have decided to slightly amend the topic and talk about books I hope to introduce to the children! This year my class are 6-7 year olds, so I will start with books for them! I will then list 5 books that I would use with older children (7-11 years)
5 books for the 4-7 year olds!
Roald Dahl- Matilda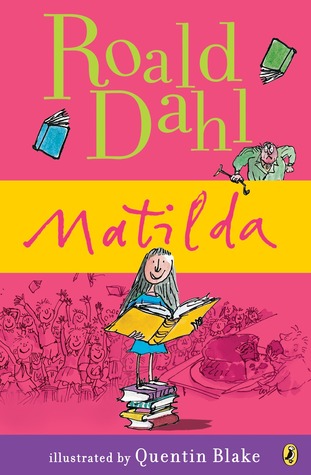 To be honest, I think I'll read more than Matilda by Roald Dahl to my class!
The True Story of The Three Little Pigs- Jon Scieszka & Lane Smith
This is a reimagining of the Three Little Pigs from the Wolf's point of view! I'm sure my class will LOVE it!
Who's Afraid Of The Big Bad Book?- Lauren Child
Lauren Child is a popular children's author. I think this book will appeal to a wide range of children. The main character visits many well known fairy tales! I love my fairy tale stories and so do children!
And Tango Makes Three- Justin Richardson and Peter Parnell
I read this book earlier this year as part of my Banned Books feature with my sister, Beth. It's the fictionalised tale of a true story of two male penguins raising a penguin chick. It's cute and well worth reading, especially to show different types of families.
Handa's Surprise- Eileen Browne
I love this story, it's simple and fun and children seem to adore it!
5 books for 7-11 years old
The Girl Who Walked On Air- Emma Carroll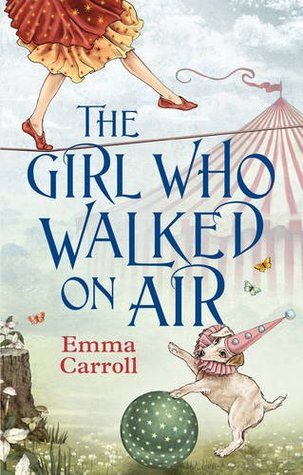 This book is a fantastic adventure story which is incredibly descriptive and atmospheric. I imagine this book would inspire some fantastic creative writing!
A Room Full of Chocolate- Jane Elson
This book does deal with an illness, so I would have to be cautious which the children I used it with. It does however, deal beautifully with friendship and family.
Blackberry Blue- Jamila Gavin
This book has wonderful fairy tales within!
Gangsta Granny- David Walliams
Children seem to adore David Walliams! I have this book ready and raring to go.
Cloud Busting- Malorie Blackman
I absolutely adore this book which is written in verse. I can't wait to explore it with children!
What books would you teach if you were a teacher? Feel free to leave a link to your post this week and I'll stop by!