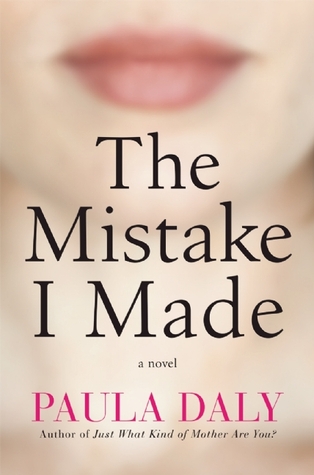 How did I get it?:
NetGalley- thanks to Random House/Transworld
Previously reviewed by the same author:
Just What Kind Of Mother Are You?
Keep Your Friends Close
Synopsis:
Single mother Roz has reached breaking-point. After the dissolution of her marriage, Roz's business has gone under, debts are racking up, the rent is late (again), and she's struggling to provide for her nine-year-old son, who is starting to misbehave in school. Roz is in trouble. Real trouble.
When Roz returns home from work one day and finds an eviction notice, she knows that it's time for action—she has two weeks to find a solution otherwise they will be kicked out of their home. Increasingly desperate, Roz doesn't know where to turn. Then the perfect opportunity presents itself. At her sister's fortieth birthday party, Roz meets Scott Elias—wealthy, powerful, and very married. But the impression Roz leaves on him is indelible. He tracks her down and makes Roz an offer to spend the night with him—for money. He wants no-strings-attached intimacy and can guarantee total discretion. Could it be as simple as it sounds? With that kind of cash, Roz could clear her debts and get her life back on track. But as the situation spirals out of her control, Roz is forced to do things she never thought herself capable of. Can she ever set things right again?
Thoughts:
I've made no secret of the fact that I love Paula Daly's writing. I absolutely devour her books and The Mistake I Made was no exception. The only thing that prevented me from giving this book the four or five star treatment was that I was a little let down by the ending. It wasn't as powerful as I had anticipated. That said, The Mistake I Made was still an engaging, although bleak read. I thoroughly enjoyed reading it and found it hard to put down!
The Mistake I Made centres around Roz, who is a single parent living with her son. Roz's waste of space husband has left her in a lot of debt and Roz's life is spiralling out of control. Her son is getting into trrouble at school when he's trying to help his mum out. Roz is offered an opportunity to get money which she can't refuse, but knows is not 'right'. Poor Roz has situation after situation go wrong. It's like she can't catch a break!
I'm sure a lot of readers are going to be able to relate to Roz's situation, even if they don't quite take the steps that she decides to take to help her out. I think a lot of readers will understand Roz's dilemma. I think, like many Paula Daly books, this book offers great discussions to have with other readers. It would be a perfect book club choice because it brings up moral dilemmas, and we all know people love to discuss moral dilemmas!
Paula Daly's writing is so easy to read. She sure puts her characters in tricky situations and it's exciting to read. I love how her characters are always flawed. She never writes a 'perfect' character and I respect that. Who's perfect anyway?! There were so many times that I wanted to get into the story and tell Roz to stop making such awful decisions, but at the same time, I could totally understand her desperation. I wasn't sure where the story was going to go, so I kept turning the pages to find out more.
Would I recommend it?:
Yes! 3.5 stars
Another good thriller from Paula Daly! A page turner!