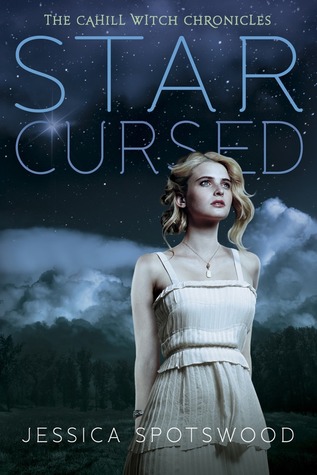 How did I get it?:
I bought it!
Previously reviewed by the same author:
Born Wicked
Synopsis:
With the Brotherhood persecuting witches like never before, a divided Sisterhood desperately needs Cate to come into her Prophesied powers. And after Cate's friend Sachi is arrested for using magic, a war-thirsty Sister offers to help her find answers—if Cate is willing to endanger everyone she loves.
Cate doesn't want to be a weapon, and she doesn't want to involve her friends and Finn in the Sisterhood's schemes. But when Maura and Tess join the Sisterhood, Maura makes it clear that she'll do whatever it takes to lead the witches to victory. Even if it means sacrifices. Even if it means overthrowing Cate. Even if it means all-out war.
In the highly anticipated sequel to Born Wicked, the Cahill Witch Chronicles continue Cate, Maura and Tess's quest to find love, protect family, and explore their magic against all odds in an alternate history of New England.
Thoughts:
This book is the second instalment in The Cahill Witch Chronicles which starts with Born Wicked. A book I devoured. I liked it much more than I expected. This book doesn't suffer from middle book syndrome. It's awesome.
In Star Cursed we return to New England and the world of witches and prophecies. It's so full of intrigue, betrayal with a slice of romance on the side. It definitely makes me want to read the last book ASAP and find out how it's all going to finish! Star Cursed centres arounds Cate again, who is now a member of the Sisterhood. The Sisterhood are a group of witches who are pretending to be nuns in order to disguise their real selves. Cate and her sisters are now reunited and Finn is close by too. Star Cursed involves prophecies, romances, betrayal and friendships. It packs a lot into the book, but it never feels too rushed. The pace is perfect.
Cate is such a fantastic character and I love her relationship with her sister Tess. I also really like Maura, but because she's a great character to dislike. You know… those characters you love to hate? She's definitely one of them.
As this is a middle book, I don't want to say too much and ruin it. I highly recommend you pick up this series though, especially if you're into witch/prophecy/paranormal reads!
Would I recommend it?:
Of course!
A fantastic sequel to a gripping series!