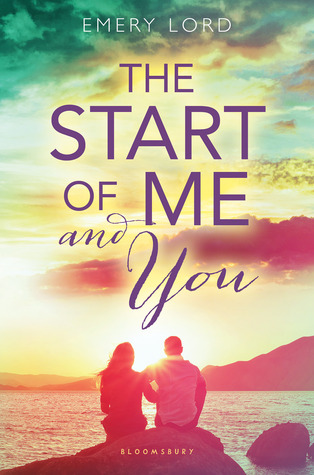 How did I get it?:
I bought it!
Previously reviewed by the same author:
Open Road Summer
Synopsis:
It's been a year since it happened—when Paige Hancock's first boyfriend died in an accident. After shutting out the world for two years, Paige is finally ready for a second chance at high school . . . and she has a plan. First: Get her old crush, Ryan Chase, to date her—the perfect way to convince everyone she's back to normal. Next: Join a club—simple, it's high school after all. But when Ryan's sweet, nerdy cousin, Max, moves to town and recruits Paige for the Quiz Bowl team (of all things!) her perfect plan is thrown for a serious loop. Will Paige be able to face her fears and finally open herself up to the life she was meant to live?
Thoughts:
This book made my heart happy. I make no secret of the fact that I ADORE YA Contemporary books. If you're a fan of the genre and you're not reading Emery Lord, then you are seriously missing out. She's now, with her second book, one of my auto buy authors. I won't even need to read the synopsis. The thing that I love so much about both of Emery's books is that they're so realistic. It's not all light and fluffy. It's real. She writes about things that people experience and it's not all neatly wrapped up and solved, but there's hope. I really admire that!
The Start of Me and You centres around Paige who lost her first boyfriend after he drowned in an accident. Paige has taken two years to feel ready to come to terms with high school. She believes with a plan she can start to move on and make people realise that she is back to normal. She writes a list of things that she wants to achieve, such as dating, socalising, joining a club etc. She believes she's on her way to recovery, but when she meets Max who encourages Paige to face her fears quicker than she thought she would.
This book does put a lot of obstacles in Paige's way. That's SO realistic and I love it. It's not a straight forward journey to moving on and I really respect that Emery Lord writes so honestly. Another thing that I loved about this book was the amount of support and love Paige got from her friends. It was so inspiring to see Paige's friends rally around her and support her through tough times. I loved seeing moments when Paige could return the favour as well. Seriously, they had the best friendships and it was so heartwarming.
The romance in this book is utterly adorable. I really wanted Paige to move on because she was such an amazing character. I wanted her to start living her life and enjoying it once more. At first, I wasn't sure who I wanted Paige to fall for, but I can totally understand and get on board with who Paige developed true feelings for. So realistic and so damn adorable.
Don't go into this book thinking that it will be light and fluffy. It does have some darker, sad moments, but they are dealt with in such a beautiful and real way. It's a pleasure to see Paige begin to rebuild her life again and learn who she is instead of being known as 'The Girl Whose Boyfriend Died'.
Would I recommend it?:
Without a doubt!
A simply beautiful book from Emery Lord!