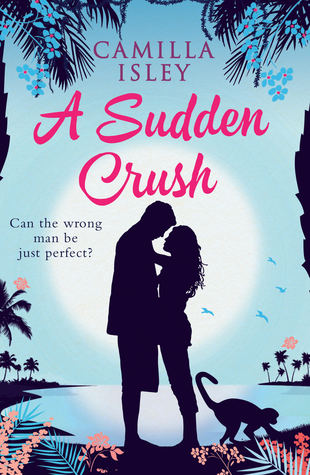 How did I get it?:
I received a copy from the author Camilla Isley, for review consideration. This hasn't affected my opinion of the book.
Previously reviewed by the same author:
I Wish For You
Synopsis:
Joanna Price is a city girl with the perfect life. She loves her job as a book editor, she just married Liam, high profile bestselling author and the man of her dreams, and she's headed to the Caribbean to enjoy two weeks of paradise for her luxurious honeymoon.
Connor Duffield is a gruff, grumpy rancher from the Midwest. He is a country boy who has a no-nonsense approach to life, more scars than he'd like to admit, and he hates city girls.
So it's just a misfortune they have to sit next to each other for a six hour plane ride. Even more so when their flight is caught in the perfect storm and Joanna wakes up stranded on a desert island with Connor, the very man she hoped she would never have to see again.
Why are they alone on this forsaken island? What happened to Joanna's husband?
When her dream honeymoon turns into a hilarious tropical nightmare, Joanna's first thought is survival. However, she and Connor will quickly discover just how boring paradise can be. As the days turn to weeks, and then months, this mismatched pair will have to learn how to coexist and how to resist the sparkles of an attraction they weren't prepared to feel.
When they are finally rescued will Joanna's marriage be saved as well, or will the life she knew and loved be in ruins?
Thoughts:
I thoroughly enjoyed Camilla Isley's debut novel I Wish For You, so when she approached me to read her second book I jumped at the chance. I used to be such a big fan of the chick-lit/women's fiction genre. Although I read more widely now, I often feel like good books in the genre feel like coming home. They're comforting and relaxing. That's exactly how I felt whilst reading A Sudden Crush. This book might be a little bit unbelievable, but sometimes it's nice to suspend disbelief and just go with it, enjoying the story for what it is.
The story centres around Joanna, who is a successful editor recently married to the highly successful writer Liam. On their journey to their honeymoon destination, the plane gets into trouble and ends up crashing. Joanna finds herself stranded on an island. She's not alone though, amongst the animals, the grumpy man named Connor who was sitting next to Joanna on the plane is on the island too. It's certainly not the honeymoon Joanna was hoping for. Joanna and Connor have to learn how to live with one another as they try to exist side by side, waiting to be rescued, by Joanna's new husband who she is sure will come to rescue her. Eventually, Joanna and Connor are rescued, by life can never be the same for them!
I think this book is perfect for fans of the genre. It certainly would be a great holiday read. I easily devoured it and could have done so in one sitting if I had more time to read. There are some unbelievable moments, sure, and I don't think it's the most surprising read, but it's a wonderful, warm, funny read which is totally worth checking out.
Would I recommend it?:
Of course!
Perfect for chick-lit fans. Camilla Isley is one to watch!