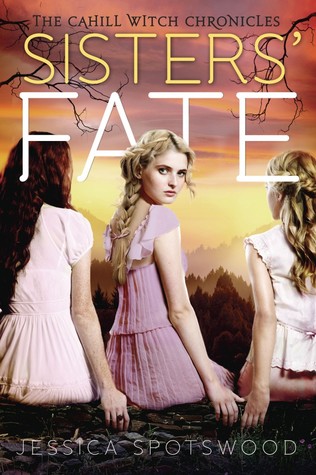 How did I get it?:
I bought it!
Previously reviewed by the same author:
Born Wicked
Star Cursed
Synopsis:
A fever ravages New London, but with the Brotherhood sending suspected witches straight to the gallows, the Sisters are powerless against the disease. They can't help without revealing their powers—as Cate learns when a potent display of magic turns her into the most wanted witch in all of New England.
To make matters worse, Cate has been erased from the memory of her beloved Finn. While she's torn between protecting him from further attacks and encouraging him to fall for her all over again, she's certain she can never forgive Maura's betrayal. And now that Tess's visions have taken a deadly turn, the prophecy that one Cahill sister will murder another looms ever closer to its fulfillment.
Thoughts:
I always dread writing final book in the series reviews, because I don't want to spoil it for anyone that hasn't started or is midway through the series, so I shall try to bring my thoughts together without spoiling it at all for anyone else!
I have enjoyed The Cahill Witch Chronicles much more than I anticipated. I think it's a fantastic read. It's one of those series that it doesn't matter if you have a gap between reading the books, because you never feel too lost at the beginning of the next book.
Sister's Fate was a fantastic finale to the trilogy. All too often I am disappointed by final books, but I thought Sister's Fate was absolutely brilliant. The characters I have grown to love or love to hate are so well developed. I loved catching up with them and seeing how their story was going to progress.  I also really enjoyed how the prophecy played out. The trilogy was well thought out with a good pace which never felt like it lagged.
Jessica Spotswood is a fantastic writer. I loved that she dedicated so much time for the characters and didn't just throw in new characters for the sake of it. I really felt invested in the characters, even if I didn't particularly like them.
The Cahill Witch Chronicles is such an easy to read trilogy. I thoroughly enjoyed it.
Would I recommend it?:
Of course! 4.5 stars
Perfect for fans of witch stories and prophecies!