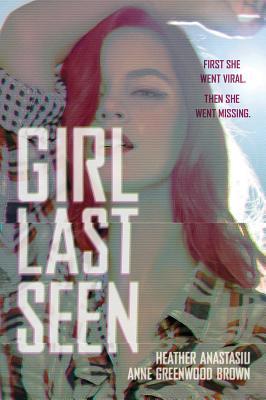 How did I get it?:
NetGalley- thanks to Albert Whitman & Company
Synopsis:
Kadence Mulligan's star was rising. She and her best friend, Lauren DeSanto, watched their songs go viral on YouTube, then she launched a solo career when a nasty throat infection paralyzed Lauren's vocal chords. Everyone knows Lauren and Kadence had a major falling-out over Kady's boyfriend. But Lauren knows how deceptive Kadence could be sometimes. And nobody believes Lauren when she claims she had nothing to do with the disappearance. Or the blood evidence As the town and local media condemns Lauren, she realizes the only way to clear her name is to discover the truth herself. Lauren slowly unravels the twisted life of Kadence Mulligan and sees that there was more to her than she ever knew. But will she realize she's unknowingly playing a part in an elaborate game to cover up a crime before it's too late?
Thoughts:
I was intrigued by the synopsis of this book, so I knew I had to request a copy of it. Girl Last Seen centres around the disappearance of Kadence Mulligan, a YouTube hit. I was immediately engrossed by this story. It does have some slower moments when you're just wishing the action picked up a little, but overall it's a good, easy to read page-turner.
When Kadence goes missing, you wonder what's going on. You suspect a few, but then as the story goes on, you realise that there a lot more people that Kadence has annoyed at some point in her life. Kadence isn't a very likeable character. When you find out more about her, it makes it harder to pinpoint who is involved in her disappearance. The ending does take a twist which makes the mystery all the more exciting.
Girl Last Seen is told from different perspectives. Some of the story is narrated by Lauren, who is Kadence's good friend and fellow songwriter in Kadence's videos. Jude, a boy from their past and we also read police interviews and read about video footage discovered.
Girl Last Seen is definitely a YA novel, but I think many other readers would enjoy it too. It's an easy to read book which doesn't take long to read at all. The ending itself is pretty strong and there were some moments that were unpredictable.
Would I recommend it?:
Yes!
This is a decent YA read with enough going on to capture your attention.