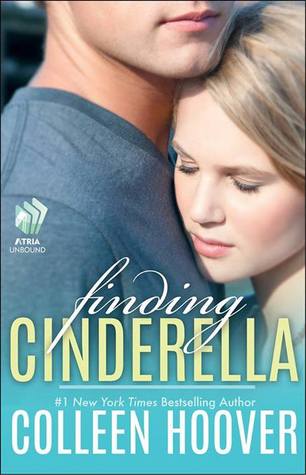 How did I get it?:
It was free!
Previously reviewed by the same author:
Slammed
Point of Retreat
This Girl
Hopeless
Losing Hope
Maybe Someday
Ugly Love
Confess
Synopsis:
A chance encounter in the dark leads eighteen-year-old Daniel and the girl who stumbles across him to profess their love for each other. But this love comes with conditions: they agree it will only last one hour and it will only be make-believe.
When their hour is up and the girl rushes off like Cinderella, Daniel tries to convince himself that what happened between them only seemed perfect because they were pretending it was perfect. Moments like that with girls like her don't happen outside of fairytales.
One year and one bad relationship later, his disbelief in insta-love is stripped away the day he meets Six: a girl with a strange name and an even stranger personality. Daniel soon realizes the way he pretended to feel about Cinderella and the way he really feels about Six may not be so different after all. Especially when the two loves of his life end up being one in the same.
Unfortunately for Daniel, finding Cinderella doesn't guarantee their happily ever after…it only further threatens it.
Thoughts
Yes, I might call myself a bit of a fan of Colleen Hoover's writing. I'm a little bit behind as she's releasing books SO quickly, but when I was in need of a short read between books, I remembered that I hadn't read Finding Cinderella yet. Finding Cinderella is a novella that leads on from Hopeless and Losing Hope. It can also be enjoyed as a standalone, however I personally think it's better to read it if you have some background information on Holder and Sky.
Finding Cinderella centres around Six, Sky's best friend. We find out that Six is upset for some reason. She goes into a cupboard at school to escape and finds herself with a guy in there. Six builds up a quick relationship with this guy who she can't see as it's dark. Cue instalove and Six being a 'slut' which doesn't really matter as she's known as a 'slut' already! Six warns that she's leaving soon so it can't become a thing.
The story then jumps on a year. Six is back from her trip to Italy. She meets Sky's boyfriend's best friend (ooh I wonder who it could be!) It is very much insta-love like. I don't usually get on with instalove, but for some reason when Colleen Hoover writes it, I seem to be okay with it, even if I roll my eyes.
This story may not be overly believable but it was adorable at the same time. It was the light read that I was looking for!
Would I recommend it?:
Yes!
An enjoyable novella which doesn't take long to read. It enhances the Hopeless experience!