I am lucky enough to be part of The Transatlantic Book Project hosted by Alicia from A Kernel Of Nonsense and Rachel from Confessions of A Book Geek. The project involves two books travelling around 10 book bloggers. There's 5 of us in the UK and 5 in the UK. We're annotating the books and then sending them on to the next blogger. I thought this was such an exciting project to be part of.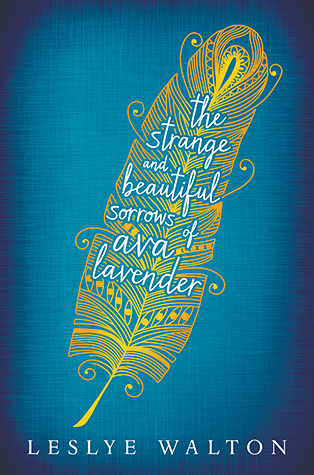 The first book was The Strange and Beautiful Sorrows of Ava Lavender. I had previously read this book, but I was intrigued to see what I would make of it a second time around.
I have to admit, the idea of annotating a book terrified me. I'm not one for writing on books. It makes me cringe. I don't know why. I'm a bit precious about my books. I managed to get past my fear though. It was fun to read through people's annotations and see what we agreed and disagreed. I can't wait to see what the book likes when we are all done with our annotations!
As for my second read of the book- I still wasn't overly taken by it, much like the first time I read it. I think the author writes incredibly beautifully, but for me, I didn't connect with it as much as I wanted to !
I have now posted the book to Charnell at Reviews from a Bookworm, so look out for her comments soon!