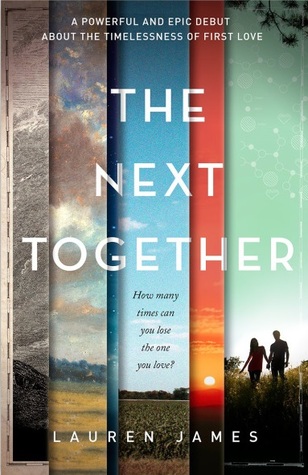 How did I get it?:
I bought it!
Synopsis:
How many times can you lose the person you love?
Katherine and Matthew are destined to be born again and again, century after century. Each time, their presence changes history for the better, and each time, they fall hopelessly in love, only to be tragically separated.
Spanning the Crimean War, the Siege of Carlisle and the near-future of 2019 and 2039 they find themselves sacrificing their lives to save the world. But why do they keep coming back? What else must they achieve before they can be left to live and love in peace?
Maybe the next together will be different…
Thoughts:
I initially saw this book doing the rounds on the Top Ten Tuesday meme. I'm not a massive fan of books that jump around in time a lot, but I was assured that this book was worth it. I have to say, I went into reading this book not expecting to like it. However, I was pleasantly surprised. Sure, it can be confusing at times but on the whole I thought it was a fantastic read that I'm thrilled I read.
This book centres around two characters, Katherine and Matthew. They are destined to be together. I absolutely loved reading about how they found each other in different time periods. I also really liked how the story included different media. This aspect doesn't always work well for me, but it really did work with The Next Together.  I really liked reading the text messages, the emails, the notes to each other. It was adorable and added something special to the story.I really enjoyed the characters and loved seeing how they came together in each era. They seemed like a meant to be couple which I absolutely adored. I could really back them in any era.
I was really surprised at how much I enjoyed this book because its science-y more than romance-y. I have to say science isn't really my thing and I thought that would spoil the book for me, but surprisingly it captured my attention and kept me turning the pages. I thought it was a well paced storyline, although I felt a little let down by the ending which prevented me from giving it a full five star rating. I guess I wanted a little more resolution and a lot less confusion from the ending!
Would I recommend it?:
Of course!
An interesting, fast paced debut!