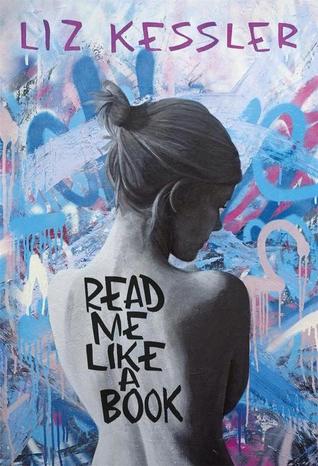 How did I get it?:
NetGalley- thanks to Hatchette Children's Group
Synopsis:
Ashleigh Walker is in love. You know the feeling – that intense, heart-racing, all-consuming emotion that can only come with first love. It's enough to stop her worrying about bad grades at college. Enough to distract her from her parents' marriage troubles. There's just one thing bothering her . . .
Shouldn't it be her boyfriend, Dylan, who makes her feel this way – not Miss Murray, her English teacher?
Thoughts:
I had heard about this book from many blogger friends who raved about it. I always like to see different representations in YA fiction, so when I heard that this book was LGBT, I knew I wanted to read it! I practically read this book in one sitting. It's so easy to devour.
The story centres around Ashleigh. She's just got a new boyfriend, however Ashleigh's family is falling to piece. Her mum and dad aren't getting on and they end up separating. Ashleigh feels like her whole life is turned upside down. She ends up sleeping with her boyfriend and then somewhat regretting it. All through it all, her young English teacher is supportive. She makes English fun. Ashleigh is desperate to do well, so she can impress Miss Murray. Ashleigh's feelings for her teacher start to confuse her. She feels it's inappropriate to feel the way she does about a teacher, let alone a female teacher.
I really enjoyed reading the story, which surprised me, because as a teacher I feel VERY uncomfortable with the student/teacher affair. However, I didn't feel like it was explicitly implied that the feelings were mutual, which I appreciated. I just can't get on with a student/teacher affair no matter what the gender of those involved. There was so much packed into the story. It included sex, relationships, family dynamics and identity- all serious stuff, but discussed in a light way, a very readable way.
I don't think this is the best LGBT book that I've read but I think it's highly enjoyable and one that'll make you think about identity.
Would I recommend it?:
Of course!
A wonderful, quick read!