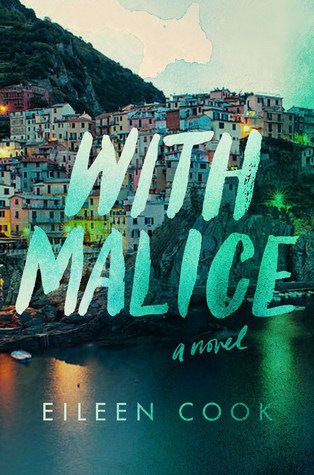 How did I get it?:
NetGalley- thanks to Hot Key Books/Bonnier Publishing
Synopsis:
Eighteen-year-old Jill Charron wakes up in a hospital room, leg in a cast, stitches in her face and a big blank canvas where the last 6 weeks should be. She comes to discover she was involved in a fatal accident while on a school trip in Italy three days previous but was jetted home by her affluent father in order to receive quality care. Care that includes a lawyer. And a press team. Because maybe the accident…wasn't an accident. Wondering not just what happened but what she did, Jill tries to piece together the events of the past six weeks before she loses her thin hold on her once-perfect life.
Thoughts:
Psychological thrillers are my thing, so I was immediately intrigued by the synopsis of this book. It's certainly not without its flaws and the ending will definitely divide readers, but for the most part, I found it highly enjoyable and it kept me turning the pages.
With Malice centres around Jill Charron who wakes up in a hospital and can't remember the last six weeks of her life. Jill finds out that she has been involved in a car crash in Italy which killed her best friend. As if that's not enough to deal with, Jill finds out that she is accused of her best friend's murder. Jill can't remember anything but a secure, loving friendship between them both. However, there are witness statements coming through starting that Jill and Simone had been fighting. With the suggestion that the crash was deliberate, Jill tries to search for the truth.
One thing I loved about this book was that the narration was unreliable. There was such a foggy line between memory and the truth. I felt sympathy for Jill along the way, but at the same time, I didn't know if I should be trusting her. I do love an unreliable narrator. I also enjoyed the narrative being split up by different forms of media. I thought it moved the story along nicely.
The only reason I haven't rated this book any higher is that I think there are much stronger, gripping reads in the YA genre. However, this book is still a decent read and definitely one to pick up if you're looking for a quick, absorbing read.
Would I recommend it?:
Yes!
A decent, engrossing read with a ending that'll divide readers.