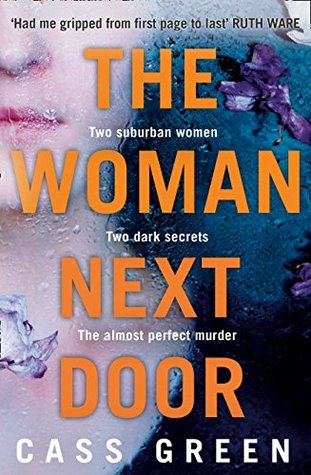 How did I get it?:
NetGalley- thanks to Harper Collins UK
Synopsis:
Two suburban women. Two dark secrets. The almost perfect murder.
Melissa and Hester have lived next door to each other for years. When Melissa's daughter was younger, Hester was almost like a grandmother to her. But recently they haven't been so close.
Hester has plans to change all that. It's obvious to her that despite Melissa's outwardly glamorous and successful life, she needs Hester's help.
But taking help from Hester might not be such a good idea for a woman with as many secrets as Melissa…
Thoughts:
I have to admit that I didn't know much about this book going into it. I am a massive fan of pyschological thrillers, so the cover and the synopsis immediately gripped me. Whilst I don't think The Woman Next Door is the best read out there, it didn't take me long to devour the story. I found it to be a real page turner and I'm certainly glad that I picked it up!
The story centres around Hester and Melissa. They are neighbours and Hester used to think they were good friends. However, Melissa doesn't feel the same way. She found Hester to be a little bit creepy and started to distance herself from Hester. One day there's an incident involving Melissa and a blast from her very secret past. Hester is involved and becomes the only person that can help Melissa. Melissa doesn't realise that Hester has dark secrets of her own.
I have to come right out and say that this book isn't overly believable, yet it's utterly readable. I could go with the story that's for sure. I absolutely loved to hate Hester who is an incredibly creepy woman. I wondered what on earth had been going on in her life. I certainly didn't trust her. Yet, I didn't trust Melissa too, who was clearly hiding something from her past. The whole story made me feel very uneasy which I enjoyed. I love unpredictable narrators and The Woman Next Door totally has that.
I think this book is going to evoke mixed feelings between readers. Some may find it a little far-fetched, some might find it believable as the characters feel like people you might know and some (like me) might find it unrealistic but not be bothered by it. I thought it was a gripping psychological thriller which could easily be devoured in one sitting or on the beach!
Would I recommend it?:
Of course!
A creepy, unlikeable character made this thriller so gripping!