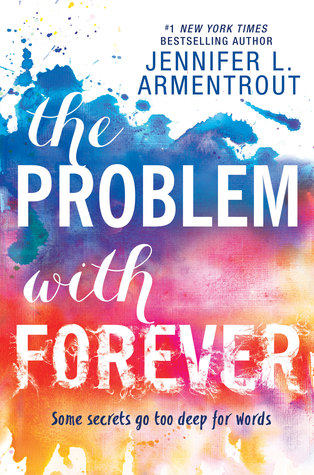 How did I get it?:
I bought it!
Previously reviewed by the same author:
Synopsis:
For some people, silence is a weapon. For Mallory "Mouse" Dodge, it's a shield. Growing up, she learned that the best way to survive was to say nothing. And even though it's been four years since her nightmare ended, she's beginning to worry that the fear that holds her back will last a lifetime.
Now, after years of homeschooling with loving adoptive parents, Mallory must face a new milestone—spending her senior year at public high school. But of all the terrifying and exhilarating scenarios she's imagined, there's one she never dreamed of—that she'd run into Rider Stark, the friend and protector she hasn't seen since childhood, on her very first day.
It doesn't take long for Mallory to realize that the connection she shared with Rider never really faded. Yet the deeper their bond grows, the more it becomes apparent that she's not the only one grappling with the lingering scars from the past. And as she watches Rider's life spiral out of control, Mallory faces a choice between staying silent and speaking out—for the people she loves, the life she wants, and the truths that need to be heard.
Thoughts:
I like Jennifer L.Armentrout's writing. Well, I wouldn't say I'm a major fan, after all this is only the third book I've read from her. I know she is very widely appreciated in the blogosphere. I follow many bloggers that love her writing. I have enjoyed the books I've read of Jennifer's, but I have to admit that I don't quite 'get' the love for her writing. Perhaps I haven't read her best books yet. I don't know. I did enjoy The Problem With Forever, but for me, the problem was that the story seemed to drag on a little. I started to lose interest in the characters and the plot at just over halfway through.
The Problem With Forever tells the story of Mallory. She has been in care since she was young. She is currently living with a 'decent' family. She doesn't speak much due to post traumatic stress and conditioning from a horrible experience at her previous foster home. The new couple that have taken Mallory in have homeschooled her so she has no need to speak publicly. Mallory has dreams of going to college, and her foster parents know she's going to have to attend public school so she can adapt and learn how to function with her PTSD. Strangely, Mallory runs into a boy from her past, Rider, a boy that looked after her at her previous foster home. Mallory is really happy to run into Rider, but they share so much history with one another that affects both of their lives.
I really appreciated what Jennifer L.Armentrout was trying to do with telling the story. It is a fantastic idea, I just don't think it was executed as well as it could have been. I think if it was a shorter read it would have increased the pace and the same, important story could still have been portrayed. It felt like an incredibly dramatic book, packing so much in. I feel if the focus was on one or more of the plot lines then this book would've felt more solid.
I really appreciated that Mallory's anxieties were explored within this story. I always like to read about characters that are struggling with mental health. It's so important to have them represented in literature, especially when so many people are experiencing the same or similar problems. It makes people realise they aren't alone.
Would I recommend it?:
Yes!
Despite some criticisms, I do think fans of Jennifer's writing would enjoy this book. It is a decent read. Just be aware it doesn't have the fastest pace…