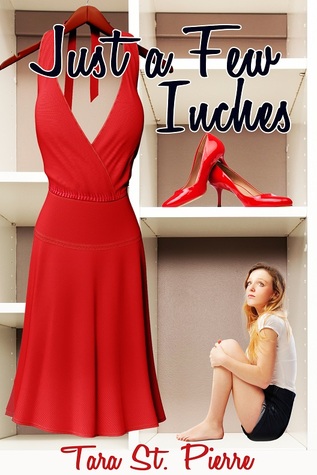 How did I get it?:
I received a copy from the author, this has not affected my opinion! I always give an honest review.
Synopsis:
All Carrie Roberts wants is to be a little bit smaller.
To fit into the perfect dress for the Valentine's Day Dance. To look beautiful for her boyfriend, the school's star basketball player. To keep his jealous ex-girlfriend, a rival cheerleader, away from him. And to be noticed by her classmates.
Exercising and dieting don't work, but an advertisement for weight loss pills promises a quicker solution to her problem. As time runs out, she takes more than the recommended dose until she's just a few inches slimmer. Heads turn when she arrives at the dance, and the wonderful night with her boyfriend is beyond what she dreamed it would be.
Days later, Carrie discovers that her body is changing in ways that should be impossible. While her doctor searches for a cure, she desperately turns to her friends and family for support. Everyone is noticing her now whether she likes it or not, and even the media is intrigued by her incredible story. Getting everything she once wanted has created new problems—problems that are growing more terrifying every day.
Because Carrie Roberts is shrinking.
Thoughts:
When I was approached to read this book by the author, I immediately wanted to. It sounded like a book which would have an important message attached to it. Just A Few Inches has just that. It is about embracing the body in which we are born in. I enjoyed reading this book although it did have some moments which seemed to slow down the pace a little. I feel if some of the middle section had been taken out then it would have certainly sped up the pace of the story.
Essentially, Just A Few Inches is a book about insecurities and not being comfortable with body image. Our main character, Carrie, is a popular, athletic girl who has a loving boyfriend. One day, she finds a beautiful dress for a dance at school. Unfortunately, Carrie doesn't fit perfectly into the dress despite her athletic build. She gets a snide comment from another girl which leads to her turning to diet pills advertised in the media. They offer her a quick and easy way to lose the weight so she can fit into the dress. Carrie increases the dose hoping that it'll help her more quickly. When it does and she stuns everyone at the Valentine's Dance, Carrie is thrilled. She stops taking the diet pills, but finds herself shrinking…not in weight though in height! Carrie continues to shrink and stumps medical professionals. Just how small will she become?
Initially, I found this story hard to get on with and believe. It does seem a little unrealistic, but certainly the feelings of insecurity that Carrie felt are not unbelievable. I think many people have had issues with their bodies at some point. I would say especially teens, but in fact, I think it extends beyond teenagers and certainly beyond females. I think the message of insecurity and not being comfortable in your own skin is entirely relatable to many. This aspect is certainly what kept me turning the pages. I wanted to know what was going to happen to Carrie. It did grip me and I found it easy to read. I liked how Carrie didn't give up and kept on doing what she wanted despite the difficulties that came with her ever new stature.
Would I recommend it?:
Yes! 3.5 stars
A relatable YA contemporary story about body image!