Top Ten Tuesday is hosted by the wonderful The Broke and The Bookish. For this week's list I decided to pick the first ten books that came to mind when I thought of World War II historical fiction. I love historical fiction and World War II has always fascinated me. There are books that I love that aren't on this list, but here are the ten that immediately came to mind…
In no particular order (book images go to Goodreads…)
The Book Thief- Markus Zusak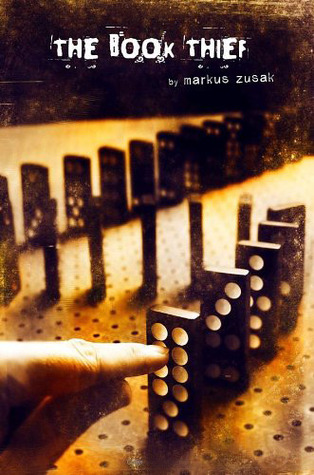 I have so much love for this book. I know it divides a lot of readers, but I really do think it's incredible. I think it's a challenging read but an important one.
Sarah's Key- Tatiana de Rosnay
I picked up this book totally by accident in a book store near my sister's old house. I absolutely devoured this story. It broke my heart.
The Boy In The Striped Pyjamas- John Boyne
Some might find this book to be overrated but I think it's wonderful. Another heart-breaker that's for sure.
The Bronze Horseman- Paullina Simons
This book is set in Russia in the 1940s. I love this trilogy and whilst it is quite a hefty read I think it's totally worth it. There's such a beautiful romance at the heart of it even if there's a lot of er.. intimate moments within the story.
Prisoner of Night and Fog- Anne Blankman
This is another book that I came across quite randomly. I really enjoyed it and its sequel as well. I thought it was stand-out in a very populated genre.
The Wrong Boy-  Suzy Zail
I absolutely adored this book which features a Jewish girl named Hanna being sent to Auschwitz with her familt. Hanna plays piano for the camp commander and falls in love with the wrong boy…
Code Name Verity- Elizabeth Wein
Another book I adored. I absolutely love when books in this genre are a little different and I found this book to be quite a powerful reminder of woman's roles in the war.
Hotel On The Corner of Bitter and Sweet- Jamie Ford
I know that this book has got really mixed reviews, but I thoroughly enjoyed it. I thought it was a beautiful read. The plot does have a few flaws, but other than that I have nothing bad to say about it and I'd still highly recommend it.
Cross My Heart- Carmen Reid
I adored this book which, again, I didn't expect to read or enjoy as much as I did. It's centres around 15 year old Nicole as she watches Belgium be invaded by the Nazis. Nicole joins the Belgian resistance. Such a powerful book.
The Girl In The Blue Coat- Monica Hesse
I read this book in August and immediately knew it would make a list like this. It's a wonderful albeit sad story about a ordinary girl making courageous choices.
What did you do for your Top Ten list this week? Feel free to leave a link to your post and I'll stop by!