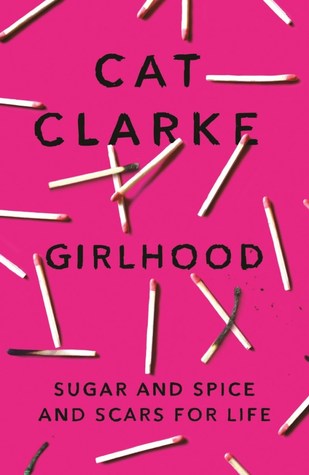 How did I get it?:
NetGalley- thanks to Hatchette/Quercus
Previously reviewed by the same author:
Synopsis:
Harper has tried to forget the past and fit in at expensive boarding school Duncraggan Academy. Her new group of friends are tight; the kind of girls who Harper knows have her back. But Harper can't escape the guilt of her twin sister's Jenna's death, and her own part in it – and she knows noone else will ever really understand.
But new girl Kirsty seems to get Harper in ways she never expected. She has lost a sister too. Harper finally feels secure. She finally feels…loved. As if she can grow beyond the person she was when Jenna died.
Then Kirsty's behaviour becomes more erratic. Why is her life a perfect mirror of Harper's? And why is she so obsessed with Harper's lost sister? Soon, Harper's closeness with Kirsty begins to threaten her other relationships, and her own sense of identity.
How can Harper get back to the person she wants to be, and to the girls who mean the most to her?
A darkly compulsive story about love, death, and growing up under the shadow of grief.
Thoughts:
I really enjoy Cat Clarke's books, so I always try to read one as soon as I can. I enjoy books that are set in boarding schools, so this was another thing that pulled me towards it. Whislt Girlhood isn't my favourite book from Cat Clarke, it was still a decent read that didn't take me long to read at all.
It centres around Harper, who has moved to an expensive boarding school, Duncraggan Academy. Harper is running away from her twin sister's death and her own part that she feels she has in the death. Harper will never escape the guilt and she doesn't feel anyone understands. Harper has a solid group of friends, but when new girl Kirsty starts the school, she gets Harper, more than anyone else. Kirsty has lost a sister as well. However, Kirsty turns out to be a little odd. Her life seems to be echoing Harper's. She's obsessed with Harper's sister which is strange. Harper's friendships begin to suffer due to her closeness with Kirsty.
There are some fantastic strong female leads in this book. I particularly liked Rowan, Harper's roommate. I liked how she wouldn't take any of Harper's rubbish and would call her out when she did something wrong. There is quite a bit of girl drama in this book, as you might guess from the title, so if you're not into that sort of read, then I'd be wary going into this book. That said, I think the friendships are so well written and developed. They are incredibly believable.
I think the story is incredibly easy to read. I was attempting to guess what might happen during the story, but I never quite got there. I had high hopes for this book at the beginning as it was so intriguing. However, I felt a little bit let down by the ending. I wanted it to be something more, something darker. Maybe that's a little disturbing!
Would I recommend it?:
Yes!
This wasn't my favourite Cat Clarke book, but it was still a fabulous, quick read!