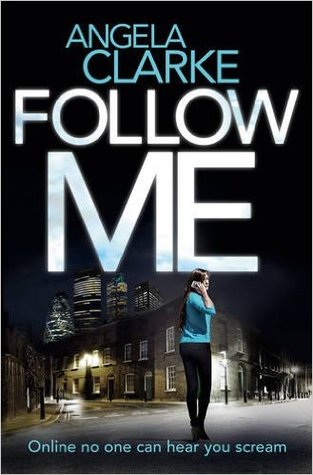 How did I get it?:
I received it from the publishers, Avon. Many thanks to them!
Synopsis:
LIKE. SHARE. FOLLOW . . . DIE
The 'Hashtag Murderer' posts chilling cryptic clues online, pointing to their next target. Taunting the police. Enthralling the press. Capturing the public's imagination.
But this is no virtual threat.
As the number of his followers rises, so does the body count.
Eight years ago two young girls did something unforgivable. Now ambitious police officer Nasreen and investigative journalist Freddie are thrown together again in a desperate struggle to catch this cunning, fame-crazed killer. But can they stay one step ahead of him? And can they escape their own past?
Time's running out. Everyone is following the #Murderer. But what if he is following you?
ONLINE, NO ONE CAN HEAR YOU SCREAM. . .
Thoughts:
I was approached to read this book by the publisher, Avon. They kindly sent me the whole series, in time for the third book coming out. I binge read this series within a week. At first, I wasn't sure that I was going to enjoy it, but after a slow start to Follow Me, I was soon gripped and desperate to know what happened next.
Follow Me centres around Nasreen and Freddie, two childhood friends. Freddie is a struggling journalist and Nasreen works with the police. Freddie is super internet savvy and finds herself employed by the police as a social media consultant. They have a tough job to try and track down a murderer who is dropping clues on Twitter.
You have to suspend your disbelief at the story line, as I don't think it's very likely that the police would employ a civilian or not have someone that wasn't particularly internet savvy on their team. If you can suspend your disbelief the story really is intriguing. It's so much fun to read, but creepy at the same time. This book is a really modern crime read. I found the use of social media particularly cleverly done. I loved the use of social media which is so prevalent today. I loved the characters in this book so I was happy to read that they featured in the series.
I don't think all of the characters are likeable, but that's what makes a story interesting for me. I don't always love all of the characters and I think that's true to life. You certainly don't like everyone you come across. I'm glad I had the next book ready to read as I was eager to find out what Freddie and Nasreen would do next.
Would I recommend it?:
Yes!
Watch out for the next book in the series Watch Me, coming up on my blog on Wednesday!
A very modern crime read. Slow to start, but worth it!