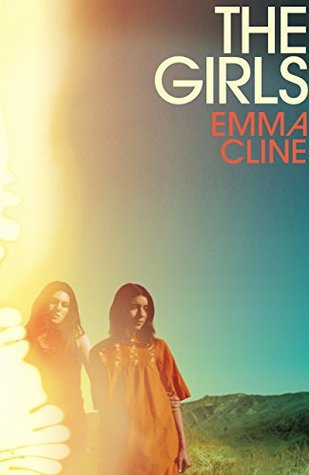 How did I get it?:
I bought it!
Synopsis:
California. The summer of 1969. In the dying days of a floundering counter-culture a young girl is unwittingly caught up in unthinkable violence, and a decision made at this moment, on the cusp of adulthood, will shape her life….
Evie Boyd is desperate to be noticed. In the summer of 1969, empty days stretch out under the California sun. The smell of honeysuckle thickens the air and the sidewalks radiate heat.
Until she sees them. The snatch of cold laughter. Hair, long and uncombed. Dirty dresses skimming the tops of thighs. Cheap rings like a second set of knuckles. The girls.
And at the centre, Russell. Russell and the ranch, down a long dirt track and deep in the hills. Incense and clumsily strummed chords. Rumours of sex, frenzied gatherings, teen runaways.
Was there a warning, a sign of things to come? Or is Evie already too enthralled by the girls to see that her life is about to be changed forever?
Thoughts:
I had heard SO much about The Girls that I was somewhat apprehensive to pick it up.I didn't know much about this book before I read it. I just kept seeing it all over the place. I have since learnt that this book is based on the Manson murders in 1969. I thought that I would enjoy it, but I'm always worried when a book is discussed so much. I worry it's too hyped and my expectations will be too high. Therefore, I left it a little while. I finally got around to reading The Girls about a week ago. I'm glad I read it, but I don't think it's a book that I'd re-read, as beautifully written as it is.
The Girls centres around a girl named Evie who is desperate to be noticed by her peers. Evie notices the girls, some girls who have long uncombed hair and dirty dresses. They immediately intrigue Evie. The story is packed full of sex, drugs and teenage runaways but it's also much darker than that. Russell is mainly at the edge of the story. It is Suzanne, the leader of the girls, who captivates the main protagonist, Evie. Evie finds Suzanne alluring and is easily led to Russell's ranch. At the ranch, Evie can become much more grown up and seek revenge against her mother who isn't letting Evie be herself.
I liked how the narration was split between fourteen year old Evie and middle aged Evie looking back on her life. I wish there had been more about middle aged Evie as I was left with quite a few 'What If' questions. Perhaps this was the author's intention. I felt like the narrations weren't as connected as they could've been, which was a shame.
I found The Girls to be a disturbing read. It unsettled me at times. Emma Cline's writing really is brilliant. She sets the scene wonderfully and creates the perfect atmosphere for the story. The Girls is an engaging read which kept me turning the pages right from the start.
Would I recommend it?:
Yes! 3.5 stars
Definitely an interesting one! Some darker content, so be aware of that!