Top Ten Tuesday is hosted by the wonderful The Broke and The Bookish. This week's list is a hidden gems list. Now, these books aren't so much hidden, but I decided they needed some airing on my blog this week because they are gems. I love reading books that centre around mental health/illness and think they're worth airing even if some of them are quite popular!
Click on the book image to get to the Goodreads page for the book! 🙂
The Silver Linings Playbook- Matthew Quick
This book is told in such a unique voice. I think this book is much deeper than the film. I enjoyed Matthew Quick's portrayal of Pat.
Lighter Than My Shadow- Katie Green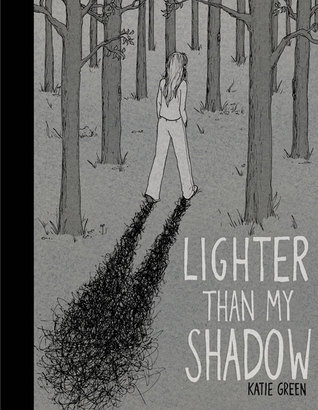 This is a hefty book. It's huge and it's quite heavy going in its nature. It's about Katie's struggle with an eating disorder.
Am I Normal Yet?- Holly Bourne
I absolutely adored this book. Holly Bourne is such a beautiful writer and she represented mental illness wonderfully. This is such an addictive YA read.
Reasons To Stay Alive- Matt Haig
I adore Matt Haig's raw honesty in this book. There are some dark moments, but this book is hopeful.
My Heart and Other Black Holes- Jasmine Warga
There are some incredibly poignant moments and memorable sections in this book. I found it incredibly powerful to read.
Belzhar- Meg Wolitzer
I really enjoyed this book despite it having quite mixed reviews. It's unique and wonderfully written.
Perfect Escape- Jennifer Brown
I enjoyed reading this book which centres around a girl experiencing her brother's problems with OCD. It was interesting to read about the impact it can have on a family member.
The Shock Of The Fall- Nathan Filer
This book doesn't hold back when exploring mental illness. It's such an intense, powerful read.
Undone- Cat Clarke
This book was so moving. It's ending actually put a lump in my throat.
Highly Illogical Behaviour- John Corey Whaley
This book was absolutely stunning. I was blown away by the writing. I shall definitely be reading more from John Corey Whaley.
What are your hidden gems this week? Feel free to leave a link to your post and I'll stop by!