Top Ten Tuesday is hosted by the wonderful The Broke and The Bookish. This week's list is all about books we'd want our children/future children/niece/nephews to read! So here are mine…
My nephew is almost 6 and I can't wait for him to get to the age where he might read/hear these books. All of these books I either loved as a child or read to my current class who are 6/7 years old!
The BFG- Roald Dahl
I absolutely adore this book. I think he would love it too. He'd love the whizzpoppers!
George's Marvellous Medicine- Roald Dahl
Loved this book. It's always my first class book with Year 2. I hope he wouldn't get ideas to make a medicine for his Gran!
The Witches- Roald Dahl
This one would scare him at the moment, but I hope he eventually gets to read it!
Charlie and The Chocolate Factory- Roald Dahl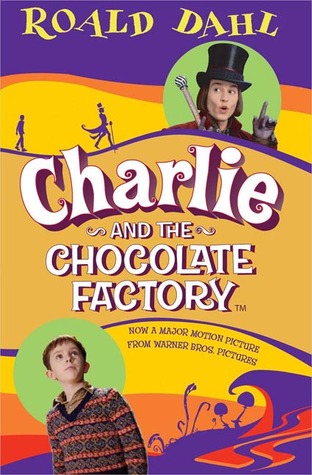 The World's Worst Children and World's Worst Children 2- David Walliams

I have a feeling he'd love some of these disgusting tales!
The Invention Of Hugo Cabret- Brian Selznick
Definitely for when he's older! 🙂 I think he'd love this mixture of pictures and words!
The Demon Headmaster- Gillian Cross
Such a classic from my childhood. I'd love him to read this one day.
Goodnight Mister Tom- Michelle Magorian
Another classic. My current school reads this with 10-11 year olds. It's such a fantastic book.
The Boy In The Striped Pyjamas- John Boyne
Again, this book wouldn't be suitable right now, but years down the line it will be. I feel its educative too. Can't escape the teacher in me.
What did you post this week? Feel free to leave a link to your post and I'll stop by!