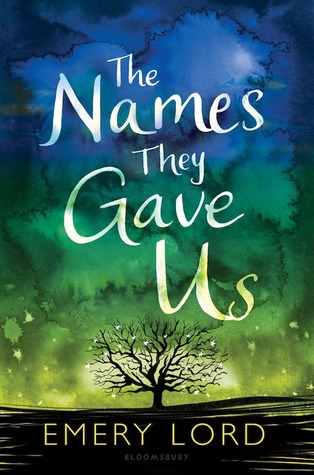 How did I get it?:
I bought it!
Previously reviewed by the same author:
Synopsis:
When it all falls apart, who can you believe in?
Everything is going right for Lucy Hansson, until her mom's cancer reappears. Just like that, Lucy breaks with all the constants in her life: her do-good boyfriend, her steady faith, even her longtime summer church camp job.
Instead, Lucy lands at a camp for kids who have been through tough times. As a counselor, Lucy is in over her head and longs to be with her parents across the lake. But that's before she gets to know her coworkers, who are as loving and unafraid as she so desperately wants to be.
It's not just new friends that Lucy discovers at camp—more than one old secret is revealed along the way. In fact, maybe there's much more to her family and her faith than Lucy ever realized.
Thoughts:
I am a huge fan of Emery Lord's writing. I think it's a lot deeper than you might expect. Nearly every book of hers has broke my heart in one way or another. They're emotional and character driven. What more could I want?
It centres around Lucy Hansson. Her life has been going well, until her mother's cancer reappears. Lucy then starts to question everything in her life. She questions her steady faith, her boyfriend who is practically perfect in every way and her long term summer church camp job. Her mother asks her to work at a camp for kids who have been through tough times. Lucy thinks it's all too much for her, but then she begins to know her coworkers and they help her learn a lot about herself. She learns more about her family and her faith than she ever expected.
There's something about Emery Lord's characters that really pull me in. With this story, I was completely rooting for the main character, Lucy, she had such a beautiful relationship with her parents. I loved how even though she had strong faith, it never felt pushed upon you. Instead, Lucy's faith was never a stereotype that you can quite often see in books involving characters with strong faith. As well as Lucy's relationship with her parents, the friendships with her coworkers was absolutely heart-warming. Lucy's character growth throughout this book really is astounding. You can see her changing as the story continues. I loved that she questioned her faith and also that she  realised at times, she prejudged others. She is by far, one of my favourite characters in recent reads.
As usual with an Emery Lord book, it had incredibly diverse characters. There were all different types of representation including sexuality and those suffering with a mental illness. It really was a well thought out, beautifully character driven story.
This story really packed an emotional punch for me. I have read other stories with characters suffering from cancer, but this book was so much more than that. It'll stay with me for a while!
I don't often do this, but here are some of my favourite quotes from the story…
"You can be okay again. Just a different kind of okay than before."
"Hasn't Daybreak shown me, day after day, that people can outlast unbelievable pain? That human hearts are like noble little ants, able to carry so much more weight than you'd expect."
"I believe in people. In their resilience, in their goodness."
"But if I can walk through the fire and, with blistered skin, still have faith in better days? I have to believe that's good enough."
Would I recommend it?:
Without a doubt!
A stunning read. One I won't forget in a hurry!