I absolutely love taking part in Jamie's End Of Year Book Survey. It can be a little time consuming, but I adore  thinking about my reading in the year.
Number Of Books You Read: 110 (thus far… writing on 21st December!)
Number of Re-Reads: 5
Genre You Read The Most From: Young adult
1. Best Book You Read In 2017?
Tough one. I think if I had to pick one it would be Indigo Donut by Patrice Lawrence for adult fiction and Letters To The Lighthouse by Emma Carroll.
2. Book You Were Excited About & Thought You Were Going To Love More But Didn't?
Geekerella by Ashley Poston. I think the hype got me!
 3. Most surprising (in a good way or bad way) book you read?  
As I Descended by Robin Talley. I didn't expect to like it as much as I did!
 4. Book You "Pushed" The Most People To Read (And They Did)?

Simon Vs The Homo Sapiens Agenda by Becky Albertalli. I'm still pushing that one!
 5. Best series you started in 2017? Best Sequel of 2017? Best Series Ender of 2017?

I loved Charlotte Says from Alex Bell. A wonderful prequel to Frozen Charlotte.
 6. Favorite new author you discovered in 2017?
Ali Land! I loved Good Me, Bad Me!
7. Best book from a genre you don't typically read/was out of your comfort zone?

I can't say I've read a book from a genre I don't typically read this year. I must change that this year.
 8. Most action-packed/thrilling/unputdownable book of the year?

The Invention of Hugo Cabret by Brian Selznick. Loved that book.
 9. Book You Read In 2017 That You Are Most Likely To Re-Read Next Year?
I'm not a massive re-reader. I think I'll probably reread a children's book like George's Marvellous Medicine by Roald Dahl to my new class (when I get them!)
10. Favorite cover of a book you read in 2017?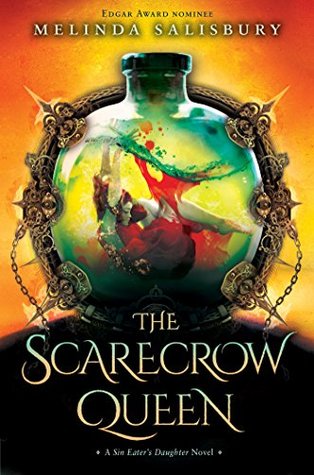 11. Most memorable character of 2017?

Lucy from The Names They Gave Us. 
 12. Most beautifully written book read in 2017?
Tough one. Really tough one this year as I've read some beautiful books. The Names They Gave Us by Emery Lord touched my heart.
13. Most Thought-Provoking/ Life-Changing Book of 2017?
I Have No Secrets by Penny Joelson. A book about a girl with cerebal palsy that can't talk and hears about a horrible crime.
 14. Book you can't believe you waited UNTIL 2017 to finally read? 
Awful Auntie by David Walliams. It was fabulous!
 15. Favorite Passage/Quote From A Book You Read In 2017?
"You can be okay again. Just a different kind of okay than before." – Emery Lord's The Names They Gave Us.
16.Shortest & Longest Book You Read In 2017?
Hortense and the Shadow– Natalie O'Hara- 32 pages  (picture book)
Habibi– Craig Thompson- 672 pages (graphic novel)
How I did this: Went to my read books on Goodreads and sorted by page number and just looked for what I knew I read this year that was the shortest and longest.
 17. Book That Shocked You The Most

Behind Closed Doors by B.A. Paris. It was so dark and twisted!
18. OTP OF THE YEAR (you will go down with this ship!)

(OTP = one true pairing if you aren't familiar)
Lucy and Jones!- The Names They Gave Us
19. Favorite Non-Romantic Relationship Of The Year
Jemma and Sarah from I Have No Secrets.
20. Favorite Book You Read in 2017 From An Author You've Read Previously
Letters From The Lighthouse by Emma Carroll
21. Best Book You Read In 2017 That You Read Based SOLELY On A Recommendation From Somebody Else/Peer Pressure:
This might not be a shock, since I keep mentioning it, but definitely this one!
22. Newest fictional crush from a book you read in 2017?
I don't have one this year! Shocking!
23. Best 2017 debut you read?
Good Me, Bad Me by Ali Land.
24. Best Worldbuilding/Most Vivid Setting You Read This Year?
The Invention Of Hugo Cabret by Brian Selznick. Such an intriguing, engrossing reading experience.
25. Book That Put A Smile On Your Face/Was The Most FUN To Read?
Noggin by John Corey Whaley for its pure weirdness.
26. Book That Made You Cry Or Nearly Cry in 2017?
History Is All You Left Me by Adam Silvera.
27. Hidden Gem Of The Year?
Indigo Donut by Patrice Lawrence. I absolutely loved this one and I highly recommend it.
28. Book That Crushed Your Soul?
History Is All You Left Me by Adam Silvera.
29. Most Unique Book You Read In 2017?
Has to be either Noggin or The Invention Of Hugo Cabret.
30. Book That Made You The Most Mad (doesn't necessarily mean you didn't like it)?
The Roanoke Girls by Amy Engel I couldn't work out whether I liked it or not and the characters drove me mad!
1. New favorite book blog you discovered in 2017?
2. Favorite review that you wrote in 2017?
Indigo Donut– by Patrice Lawrence
3. Best discussion/non-review post you had on your blog?
This is kind of a review, but a review as a discussion with my sister. Good Me, Bad Me
4. Best event that you participated in (author signings, festivals, virtual events, memes, etc.)?
I didn't participate in much this year. It's been an incredibly busy one for me!
5. Best moment of bookish/blogging life in 2017?
Going over 100,000 views very early on in the year. Very proud of that!
6. Most challenging thing about blogging or your reading life this year?
I've had some periods of not posting on the blog. One period was a stomach bug and the other was me being in hospital mid December! (I'm on the mend!)
7. Most Popular Post This Year On Your Blog (whether it be by comments or views)?
Banned Books #32 The Curious Incident Of The Dog In The Night-Time
8. Post You Wished Got A Little More Love?
Chrissi Chat- Consistency– I thought people would have a lot to say about this. I did love the interaction I did get though.
9. Best bookish discover (book related sites, book stores, etc.)?
No new ones this year!
10.  Did you complete any reading challenges or goals that you had set for yourself at the beginning of this year?
Banned Books- another 12 books are about to be complete (delay on book 12 due to my illness last week!)
Beth and Chrissi Do Kid-Lit- another 12 books will be complete by the end of December!
Goodreads challenge- It was 100 books (I knew my year was busy!) and I set it to 115. I'm currently on 110 and I'm sure I'll make the extended challenge.
British Books Challenge- 12 books as the challenge- 61 read… challenge smashed!
Click on book images to get to the Goodreads page!
1. One Book You Didn't Get To In 2017 But Will Be Your Number 1 Priority in 2018?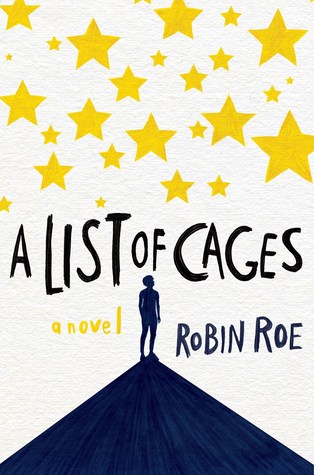 2. Book You Are Most Anticipating For 2018 (non-debut)?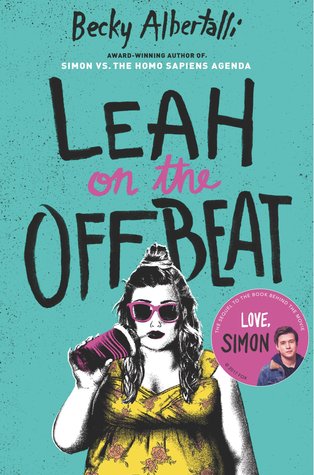 3. 2018 Debut You Are Most Anticipating?
 4. Series Ending/A Sequel You Are Most Anticipating in 2018?
I'm looking forward to Restore Me from Tahereh Mafi.
5. One Thing You Hope To Accomplish Or Do In Your Reading/Blogging Life In 2018?
Catch up on some 2017 debuts! I failed miserably on that one this year!
6. A 2018 Release You've Already Read & Recommend To Everyone (if applicable):
I haven't this time! I am looking forward to reading Love, Hate and Other Filters by Samira Ahmed which I'm reading soon!
So that's my bookish year! 🙂 What's yours been like? If you have completed this survey please link yours because I'm super nosey and love to read about your reading years!