April flew by for me! I had some hit and misses with my April TBR. Two of my ARCs weren't that great. I'm hoping for better luck with it.
Here's my tentative TBR list for May! Thanks to Tina over at Reading Between The Pages for hosting!
(Book images go to Goodreads!)
The Good Twin- Marti Green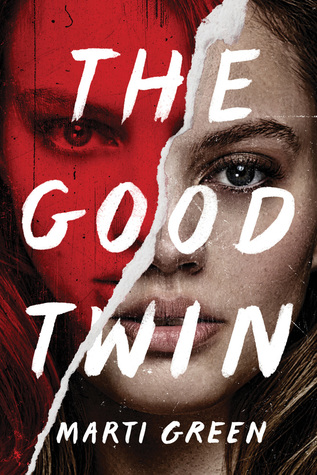 Goodreads Synopsis:
Mallory Holcolm is an unfulfilled waitress and aspiring artist living in a Queens boardinghouse when she learns something astonishing about her past: she has an identical twin sister named Charly she never knew existed.
Charly is a Princeton graduate, a respected gallery owner, and an heiress married to her handsome college sweetheart, Ben. Charly got everything she ever wanted. Everything Mallory wanted, too. And now it might be easier than Mallory ever imagined. Because Ben has reasons of his own for wanting to help her.
It begins with his startling proposal. All Mallory has to do is say yes.
But as their devious plan falls into place, piece by piece, Mallory learns more about her sister and herself than she ever meant to—a discovery that comes with an unexpected twist. A chilling deception is about to become a dangerous double cross. And it's going to change the rules of Ben and Mallory's game to the very end.
I have heard a lot of good things about this book, so I'm excited to read it!
We Are Young- Cat Clarke
Goodreads Synopsis:
On the same night Evan's mother marries local radio DJ 'Breakfast Tim', Evan's brand-new step-brother Lewis is found unconscious and terribly injured, the only survivor of a horrific car crash.
A media furore erupts, with the finger of blame pointed firmly at stoner, loner Lewis. Everyone else seems to think the crash was drugs-related, but Evan isn't buying it. With the help of her journalist father, Harry, she decides to find out what really happened that night.
As Evan delves deeper into the lives of the three teenagers who died in the crash, she uncovers some disturbing truths and a secret that threatens to tear her family – and the community – apart for ever…
I'm very much looking forward to this book! I love Cat Clarke's writing!
Poet X-Elizabeth Acevedo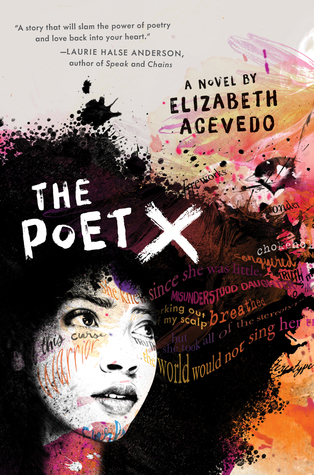 Goodreads Synopsis:
A young girl in Harlem discovers slam poetry as a way to understand her mother's religion and her own relationship to the world. Debut novel of renowned slam poet Elizabeth Acevedo.
Xiomara Batista feels unheard and unable to hide in her Harlem neighborhood. Ever since her body grew into curves, she has learned to let her fists and her fierceness do the talking.
But Xiomara has plenty she wants to say, and she pours all her frustration and passion onto the pages of a leather notebook, reciting the words to herself like prayers—especially after she catches feelings for a boy in her bio class named Aman, who her family can never know about. With Mami's determination to force her daughter to obey the laws of the church, Xiomara understands that her thoughts are best kept to herself.
So when she is invited to join her school's slam poetry club, she doesn't know how she could ever attend without her mami finding out, much less speak her words out loud. But still, she can't stop thinking about performing her poems.
Because in the face of a world that may not want to hear her, Xiomara refuses to be silent.
I'm totally intrigued by this one!
The Wildflowers- Harriet Evans
Goodreads Synopsis:
Tony and Althea Wilde. Glamorous, argumentative … adulterous to the core.
They were my parents, actors known by everyone. They gave our lives love and colour in a house by the sea – the house that sheltered my orphaned father when he was a boy.
But the summer Mads arrived changed everything. She too had been abandoned and my father understood why. We Wildflowers took her in.
My father was my hero, he gave us a golden childhood, but the past was always going to catch up with him … it comes for us all, sooner or later.
This is my story. I am Cordelia Wilde. A singer without a voice. A daughter without a father. Let me take you inside.
I am reading this book with my sister, Beth, for our Talking About feature. It looks good!
The Wide Window- Lemony Snicket
Goodreads Synopsis:
Dear Reader,
If you have not read anything about the Baudelaire orphans, then before you read even one more sentence, you should know this: Violet, Klaus, and Sunny are kindhearted and quick-witted; but their lives, I am sorry to say, are filled with bad luck and misery. All of the stories about these three children are unhappy and wretched, and this one may be the worst of them all. If you haven't got the stomach for a story that includes a hurricane, a signalling device, hungry leeches, cold cucumber soup, a horrible villain, and a doll named Pretty Penny, then this book will probably fill you with despair. I will continue to record these tragic tales, for that is what I do. You, however, should decide for yourself whether you can possibly endure this miserable story.
With all due respect,
Lemony Snicket
We are reading this book as the kid-lit choice for this month! 🙂 I never read the Lemony Snicket books when I was younger so it's interesting to read it now!
Blood and Chocolate- Annette Curtis Klause
Goodreads Synopsis:
Vivian Gandillon relishes the change, the sweet, fierce ache that carries her from girl to wolf. At sixteen, she is beautiful and strong, and all the young wolves are on her tail. But Vivian still grieves for her dead father; her pack remains leaderless and in disarray, and she feels lost in the suburbs of Maryland. She longs for a normal life. But what is normal for a werewolf?
Then Vivian falls in love with a human, a meat-boy. Aiden is kind and gentle, a welcome relief from the squabbling pack. He's fascinated by magic, and Vivian longs to reveal herself to him. Surely he would understand her and delight in the wonder of her dual nature, not fear her as an ordinary human would.
Vivian's divided loyalties are strained further when a brutal murder threatens to expose the pack. Moving between two worlds, she does not seem to belong in either. What is she really—human or beast? Which tastes sweeter—blood or chocolate?
I am so intrigued to find out why this book was on the Banned Books list. It doesn't look like something I'd pick up myself, but I'll see!
What are you reading in the month of May? Feel free to leave a link to a post that you'll do and I'll stop by!