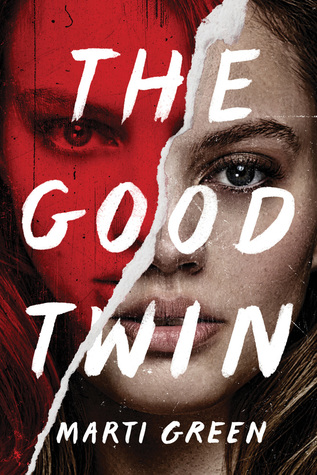 How did I get it?:
NetGalley- thanks to Thomas and Mercer
Synopsis:
Mallory Holcolm is an unfulfilled waitress and aspiring artist living in a Queens boardinghouse when she learns something astonishing about her past: she has an identical twin sister named Charly she never knew existed.
Charly is a Princeton graduate, a respected gallery owner, and an heiress married to her handsome college sweetheart, Ben. Charly got everything she ever wanted. Everything Mallory wanted, too. And now it might be easier than Mallory ever imagined. Because Ben has reasons of his own for wanting to help her.
It begins with his startling proposal. All Mallory has to do is say yes.
But as their devious plan falls into place, piece by piece, Mallory learns more about her sister and herself than she ever meant to—a discovery that comes with an unexpected twist. A chilling deception is about to become a dangerous double cross. And it's going to change the rules of Ben and Mallory's game to the very end.
Thoughts:
Sometimes I find thrillers really hard to review. This is because you want to give the reader enough to want to read it but you don't want to spoil the book at the same time. This is totally the way I feel with The Good Twin. I found the book to be incredibly gripping. I flew through it! Whilst I did predict some of the story, I still found it to be a highly enjoyable read.
The Good Twin centres around twins who were separated at birth. Both led a very different life. Mallory grew up with not lot of money. Charly grew up with everything she ever wanted. Charly's husband, Ben, comes across Mallory one day who is absolutely identical to Charly. Ben has a dark plan that he needs Mallory to help him out with.
As I mentioned, this book is a real page-turner. I quickly managed to read it, desperate to find out whether Ben's plan was going to work. I did guess what had happened, but that didn't spoil my enjoyment.
The only reason why I haven't rated this book a 4 star read is because I felt like the characters weren't as developed as I like them to be. I think Ben was probably the character I thought was the best developed. He was portrayed to be an awful villain and that's exactly what he was. The twins themselves, weren't the most likeable. I found some of their decisions to be a little unrealistic, but if you can get past that (which I did) the story itself is still utterly enjoyable.
I did thoroughly enjoy this book and I think that thriller fans would do so as well. There's enough going on to keep you invested with the story. The lies and deception are simply awful but wonderfully gripping at the same time. I would definitely read more from this author in the future.
Would I recommend it?:
Yes! 3.5 stars
Not the most believable book, but gripping nevertheless!