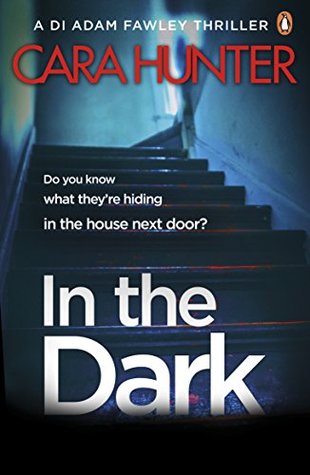 How did I get it?:
NetGalley- thanks to Penguin Books
Previously reviewed by the same author:
Close To Home
Synopsis:
A woman and child are found locked in a basement room, barely alive…
No one knows who they are – the woman can't speak, and there are no missing persons reports that match their profile. And the elderly man who owns the house claims he has never seen them before.
The inhabitants of the quiet Oxford street are in shock – how could this happen right under their noses? But DI Adam Fawley knows that nothing is impossible.
And that no one is as innocent as they seem . . .
Thoughts:
I really enjoyed Cara Hunter's Close To Home, so I was super happy to be accepted to read this book. I intended to read it before its release date but balancing teaching and blogging is hard! I'm glad I got around to reading it though as it's another solid read from Cara Hunter. Just so you know, you don't need to have read Close To Home in order to read this book. It will merely enhance your reading experience if you do.
The second instalment of the DI Adam Fawley series is an absolutely gripping story. We learn more about Adam Fawley, but it's mainly the story of Vicky and a child who are found locked inside a basement. Both the child and Vicky are starved and traumatised. Vicky won't speak about what has happened to her. The owner of the house, Dr Harper, is denying knowledge about Vicky and the child. It is a race to find out who they are, what exactly happened and why. Coupled with that, there's the information that the house backs onto the home of missing woman Hannah. Could there be a link between the two?
There are so many characters in this story, but it is easy to follow their story. I loved following the investigation into what had happened to the women and the child. I had loads of ideas along the way, but I'm happy to say that I didn't guess the twist at the end. The whole police team are fascinating and I thought Cara Hunter wrote about the investigation incredibly well. I could feel the pressure the team were feeling.
I love how Cara Hunter gave a fresh take on a story by including news reports and transcription of interviews. I'll be honest and admit that crime fiction usually isn't my thing, but there's something about Cara Hunter's fresh take on crime fiction that really does capture my attention. I love the twists and turns along the way in her books. It keeps me interest and turning the pages.
Would I recommend it?:
Of course!
Another cracker from Cara Hunter!