Stacking The Shelves is all about sharing the books you're adding to your shelves, be it buying or borrowing. From 'real' books you've purchased, a book you've borrowed, a book you've been given or an e-book they can all be shared!
Book images go to Goodreads!
Birthday gifts from my sister, Bibliobeth
This has been on my TBR for a while, so I was pleased to get my hands on a copy!
I'm so intrigued by this book about twins who need to undergo the test for Huntington's Disease.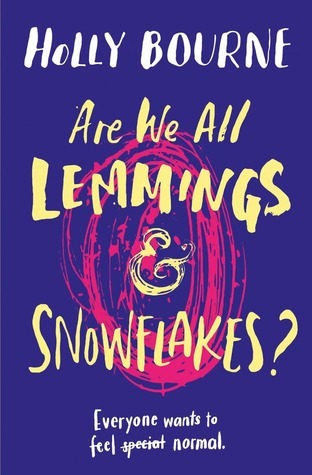 Holly Bourne writes mental health very well. I'm looking forward to reading this one.
I must read this book before the end of the year. It's been on my radar for a long time now!
Here's another one that I've been meaning to read for a while!
I can't wait to read this one. I love Dorothy Koomson's writing!
David Levithan is one of my favourite writers, so I'm really looking forward to this one!
A massive thank you to my sister for her generosity! I think I can safely say I have a wonderful bookish sister! ❤
Have you read any of these books? What did you think? What did YOU add to your shelves this week? Let me know.
Feel free to leave a link to your haul and I'll stop by later!