Top Ten Tuesday was created by The Broke and the Bookish in June of 2010 and was moved to That Artsy Reader Girl in January 2018. It's all about love of lists, love of literature and bringing bookish people together. 
This week's list is all about those hidden gems. The books we loved but that aren't rated that highly on the wonderful website that is Goodreads. Here are mine!
These ratings are accurate for the time in which I scheduled this post!
1,466 Ratings
Oh, this is a beautiful and unique read. I wish more people would read it!
1,596 Ratings
Another gem that I think should be read more widely. It's a WWII book that I think has gone under the radar. It's incredible.
223 Ratings
How can this book have not even 1000 ratings? It's such a wonderful piece of YA historical fiction. I adored it.
427 Ratings
You may know Alex's name from Frozen Charlotte and The Polar Bear Explorers' Club – both wonderful books but this fantasy adult fiction is still worth a read! 🙂
367 Ratings
Argh! Another wonderful WWII read that deserves to be read! This one broke my heart.
1,233 Ratings
I really enjoyed this book from Cat Clarke. If you're into deeper YA then I'd pick this one up!
130 Ratings
This makes me sad. Less than 200 ratings for a wonderfully written book!
548 Ratings
This book absolutely gripped me and I still think of it four years after reading it! 🙂
1685 Ratings
This book is truly moving and has its space on my favourites!
289 Ratings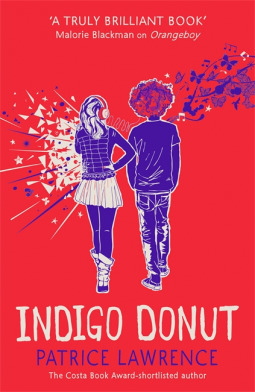 Another favourite of mine! I really enjoy Patrice Lawrence's writing. Highly recommended!
Let me know about your favourite low-rated books on Goodreads!