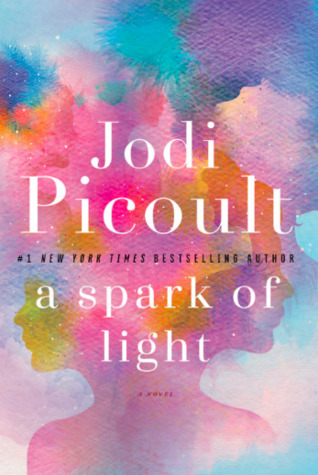 How did I get it?:
It was a gift!
Previously reviewed by the same author:
Synopsis:
The warm fall day starts like any other at the Center—a women's reproductive health services clinic—its staff offering care to anyone who passes through its doors. Then, in late morning, a desperate and distraught gunman bursts in and opens fire, taking all inside hostage.
After rushing to the scene, Hugh McElroy, a police hostage negotiator, sets up a perimeter and begins making a plan to communicate with the gunman. As his phone vibrates with incoming text messages he glances at it and, to his horror, finds out that his fifteen-year-old daughter, Wren, is inside the clinic.
But Wren is not alone. She will share the next and tensest few hours of her young life with a cast of unforgettable characters: A nurse who calms her own panic in order save the life of a wounded woman. A doctor who does his work not in spite of his faith but because of it, and who will find that faith tested as never before. A pro-life protester disguised as a patient, who now stands in the cross hairs of the same rage she herself has felt. A young woman who has come to terminate her pregnancy. And the disturbed individual himself, vowing to be heard.
Thoughts:
I have read a lot of Jodi Picoult's books (not all reviewed on this blog, most were pre-blog days) and I find her writing to be pretty hit and miss. This book for me, was somewhere in-between. Whilst I can appreciate the writing, the importance of this story being told and the research that clearly went into it, there was something missing for me.
A Spark Of Light centres around an abortion clinic. A gunman named George takes the doctors and patients hostage, refusing to let them out. George's daughter has recently had an abortion. The story is told over a single day and it takes part in reverse order.
I feel like the way the story was told affected my enjoyment of the story. I felt like any mystery or intrigue was taken, because we knew what had happened right at the start. In some books this works.  I don't always dislike a narrative told in reverse, but for some reason it didn't work for me in A Spark Of Light. It seemed to be so focused on the issue that I felt I didn't really get to know the characters as well as I wanted to. Don't get me wrong, we do learn all of the reasons why the women are at the clinic and I did sympathise with them. However, I was after a deeper read and that isn't what I got from this book.
I did appreciate how Jodi Picoult gave a balanced argument between both sides of the argument. We hear from those that are anti and pro choice. I think she was particularly sensitive with this. I also really enjoyed how there were many reasons for the women being at the clinic. Although I didn't feel we knew the characters well, I liked how many diverse characters there were.
As you can see, I do have such mixed feelings about this book. It's been a really tricky one to review. It just missed the mark for me personally.
Would I recommend it?:
Yes!
An important topic to read about, but in my opinion, it's not Jodi Picoult's best!