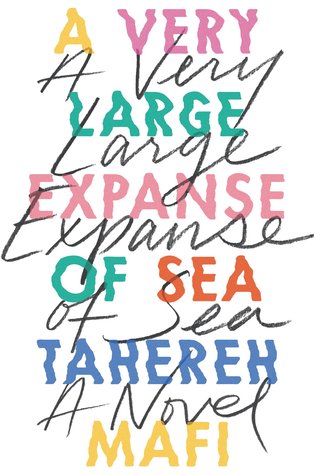 How did I get it?:
I bought it!
Previously reviewed by the same author:
Shatter Me
Furthermore
Synopsis:
It's 2002, a year after 9/11. It's an extremely turbulent time politically, but especially so for someone like Shirin, a sixteen-year-old Muslim girl who's tired of being stereotyped.
Shirin is never surprised by how horrible people can be. She's tired of the rude stares, the degrading comments—even the physical violence—she endures as a result of her race, her religion, and the hijab she wears every day. So she's built up protective walls and refuses to let anyone close enough to hurt her. Instead, she drowns her frustrations in music and spends her afternoons break-dancing with her brother.
But then she meets Ocean James. He's the first person in forever who really seems to want to get to know Shirin. It terrifies her—they seem to come from two irreconcilable worlds—and Shirin has had her guard up for so long that she's not sure she'll ever be able to let it down.
Thoughts:
I have enjoyed Tahereh Mafi's writing for quite some time now and was intrigued to find out that she was releasing a contemporary book. She usually writes in the dystopian genre. I was definitely interested to see how A Very Large Expanse Of Sea would compare to her other books. I thought it was a fantastic read on a very important subject.
The story is set in 2002, a year after 9/11. Shirin, is a Muslim-American girl who is dealing with the fall out and racism after 9/11. Shirin wears a hijab which causes her to become a target for bullying and racist comments within school and the local community. Shirin has started to become hardened to the way she is treated. She doesn't come across as a very nice person anymore because her guard is up. She's desperate to protect herself. When Ocean comes along, he wants to get to know her. Shirin has to learn how to let her guard down and let someone become closer to her.
The relationship between Shirin and Ocean is both sweet and frustrating. I think that's pretty relatable though for the age of the characters. Sometimes I just wanted to push them together, but I think their struggles and stubborn behaviour were totally spot on. Having a relationship for Shirin, would have been a challenge, especially post 9/11. I loved Shirin as a character. She's so fierce and not afraid to speak her mind despite what the community is doing to her.
This story does heavily involve romance, but it's also more than that. Tahereh Mafi takes you into Shirin's world. We find out how terrible people can be towards Muslims, especially those wearing a hijab. It was interesting (although horrible) to read about Shirin's experiences with racism, but it was also lovely to read about the people that really cared about Shirin. I think there was a good balance. It mean it's not all doom and gloom.
I feel like Tahereh Mafi somewhat educated readers about some aspects of Muslim culture. Of course, not all Muslims are the same, but it did give you an insight into some of their lives without being condescending. I appreciated that. I loved how we learnt about Shirin's family. Her mum and dad were immigrants and aren't sympathetic towards her drama at school. You can understand when you read about their experiences, however, they do still care about their daughter. That's clear.
Would I recommend it?:
Of course!
A very touching read. It was lovely to read a contemporary story from Tahereh Mafi. Especially a topic in which she has so much personal experience with!