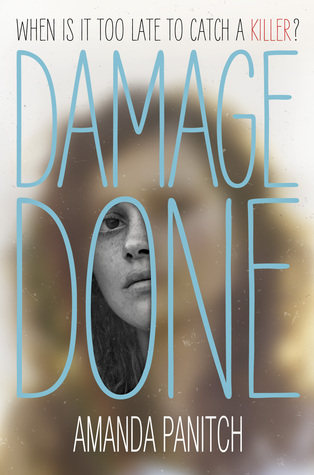 How did I get it?:
I bought it!
Synopsis:
22 minutes separate Julia Vann's before and after.
Before: Julia had a twin brother, a boyfriend, and a best friend.
After: She has a new identity, a new hometown, and memories of those twenty-two minutes that refuse to come into focus. At least, that's what she tells the police.
Now that she's Lucy Black, she's able to begin again. She's even getting used to the empty bedroom where her brother should be. And her fresh start has attracted the attention of one of the hottest guys in school, a boy who will do anything to protect her. But when someone much more dangerous also takes notice, Lucy's forced to confront the dark secrets she thought were safely left behind.
One thing is clear: The damage done can never be erased. It's only just beginning. . . .
Thoughts:

I have had a copy of Damage Done for ages now and decided it was time to get around to reading it. Damage Done is a YA thriller which is being billed as a Teen Gone Girl. I don't totally buy that comparison, although I thoroughly enjoyed reading Damage Done. It didn't take me long to tear through it!
Damage Done is about a girl called Julia who has gone through a traumatic incident involving her twin brother, her boyfriend and her best friend. Julia and her family move away and change their identities. However, the secrets that are hiding, cannot stay secret for long and slowly the truth is revealed.
I really enjoyed how Julia wasn't the typical YA character. She had an odd relationship with her brother, which makes the reader question everything. Something happens with him (which I don't want to spoil) that ends up with him in a coma. Once Julia has moved and changed her identity, we find out that her brother has woken up from the coma and he's missing.
I really enjoyed reading Damage Done. It was well written and incredibly intriguing. I liked how there was the psychologist's data recorded in journal like format. I have to say that in particular, the last few chapters of the book were exciting. I admit, that I guessed the twist but that didn't affect my enjoyment of the story. I loved reading how it all unfolded and the doubt and curiosity that I felt.
Would I recommend it?:
Yes!
A decent YA thriller which'll keep you turning the pages!