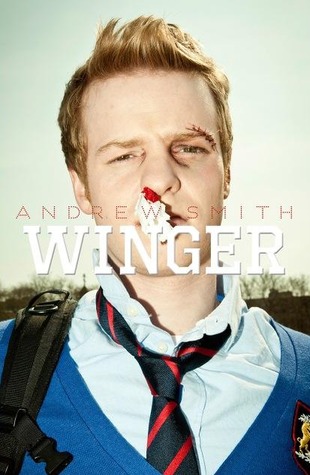 How did I get it?:
I bought it!
Synopsis:
Ryan Dean West is a fourteen-year-old junior at a boarding school for rich kids in the Pacific Northwest. He's living in Opportunity Hall, the dorm for troublemakers, and rooming with the biggest bully on the rugby team. And he's madly in love with his best friend Annie, who thinks of him as a little boy.
With the help of his sense of humor, rugby buddies, and his penchant for doodling comics, Ryan Dean manages to survive life's complications and even find some happiness along the way. But when the unthinkable happens, he has to figure out how to hold on to what's important, even when it feels like everything has fallen apart.
Filled with hand-drawn info-graphics and illustrations and told in a pitch-perfect voice, this realistic depiction of a teen's experience strikes an exceptional balance of hilarious and heartbreaking.
Thoughts:
I have taken some time to write this review, as I'm actually not sure what I made of it. It was certainly a unique read. I didn't hate this book, but at the same time, I didn't really like it. I think it's going to be a book that divides many readers. Perhaps Andrew Smith is a marmite author? I don't know, this was my first experience of reading his work, but it left me feeling quite torn!
Winger centres around Ryan Dean, who is a clever fourteen year old boy. He's two years ahead of his grade because he's so intelligent. Being in a class with sixteen year olds makes him feel out of place. He finds it hard to fit in and make friends. Ryan Dean is also in 'bad' dorm of his boarding school as he's not complying with the rules. Ryan Dean is incredibly hormonal. He's awkward, funny and constantly makes mistakes. I think this makes him an incredibly authentic character.
For me, the story was a little repetitive and Ryan Dean was a little whingy. Winger is quite a long book at over 400 pages and I felt like the plot wasn't nearly as full as it could have been. I enjoyed some of the jokes, but some were a little bit too crude for my liking.
The ending had me completely shocked, I didn't see it coming at all. I love that in a book and that is what drove me to recommend it to others. That, and I'm sure others will enjoy Andrew Smith's unique writing.
Would I recommend it?:
Yes!
This book was a real mixed bag for me!