Top Ten Tuesday was created by The Broke and the Bookish in June of 2010 and was moved to That Artsy Reader Girl in January 2018. It's all about love of lists, love of literature and bringing bookish people together. 
This week's list is all about books we disliked/hated but we're glad we read. It was interesting to have a think about this. Most of the time, it's totally the hype monster that ruins the reading experience for me. I've decided to go for dislike because most books I've hated I've given up on and I'm sad not glad I read them!
As ever, click on the book titles to get to the Goodreads page!
Those Girls- Lauren Saft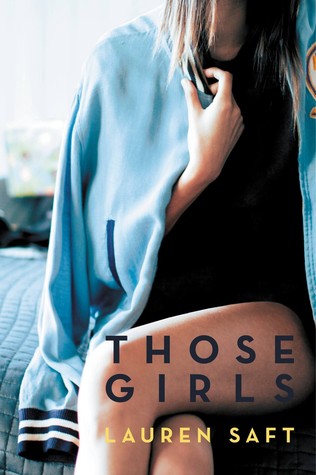 I really didn't like this book but I'm glad I persevered with it, so that in my review, I could clearly explain my reasons why.
Shopoholic To The Stars- Sophie Kinsella

Reading this book proved to me that my favourite authors don't always get it right.
Follow Me Back- Nicci Cloke
It's good to read books that experiment with different formats even if they don't work for me.
The Nao Of Brown- Glyn Dillon
I love graphic novels and like to explore new artists. This one didn't work for me, but I'm glad I read it.
Grow Up- Ben Brooks
I'd heard a lot about this book. It wasn't quite my sort of book, but I'm pleased that I gave it a chance.
Fifty Shades of Grey- E.L. James
I did read the whole trilogy. I'm pleased that I did read it, so I can discuss it with so many others. It's just not my sort of book at all!
Alice Hartley's Happiness- Philippa Gregory
This is another one of those moments when you realise your favourites can write a bad book…
When She Woke- Hillary Jordan
I'm glad that I read this because it had an interesting concept.
Concentr8- William Sutcliffe
I loved the idea of this book, it just wasn't executed as well as it could have been, in my opinion!
Ballistics- D.W Wilson
Another one that had an interesting premise, but I didn't quite 'get' this book.
How about you? What have you read that you disliked but you're glad you read them? Feel free to leave a link to your post and I'll stop by!