This feature is going to showcase some recent reads that I haven't fully reviewed. This may be because I didn't finish the book or that I didn't have enough to say to warrant a full and fair review of a book that I'm sure others will absolutely adore. I figure this way the books will be highlighted and someone somewhere might find the right book for them!
(BOOK IMAGES GO TO GOODREADS!)
Unravelling- Elizabeth Norris
Synopsis:
24 meets the X Files in the biggest teen blockbuster of the summer…
STOP THE COUNTDOWN. SAVE THE WORLD…
Leaving the beach, seventeen-year-old Janelle Tenner is hit head on by a pickup truck.
And killed.
Then Ben Michaels, resident stoner, is leaning over her. And even though it isn't possible, she knows Ben somehow brought her back to life…
Meanwhile, Janelle's father, a special agent for the FBI, starts working on a case that seems strangely connected to Ben. Digging in his files, Janelle finds a mysterious device – one that seems to be counting down to something that will happen in 23 days and 10 hours time.
That something? It might just be the end of the world. And if Janelle wants to stop it, she's going to need to uncover Ben's secrets – and keep from falling in love with him in the process…
Rebel, Bully, Geek, Pariah- Erin Lange
Synopsis:
The Rebel: Once popular, Andi is now a dreadlocked, tattooed wild child.
The Bully: York torments everyone who crosses his path, especially his younger brother.
The Geek: Tired of being bullied, Boston is obsessed with getting into an Ivy League college.
The Pariah: Choosing to be invisible has always worked for Sam . . . until tonight.
When Andi, York, Boston, and Sam find themselves hiding in the woods after a party gets busted by the cops, they hop into the nearest car they see and take off—the first decision of many in a night that will change their lives forever. By the light of day, these four would never be caught dead together, but when their getaway takes a dangerously unpredictable turn, sticking together could be the only way to survive.
The Square Root Of Summer- Harriet Reuter Hapgood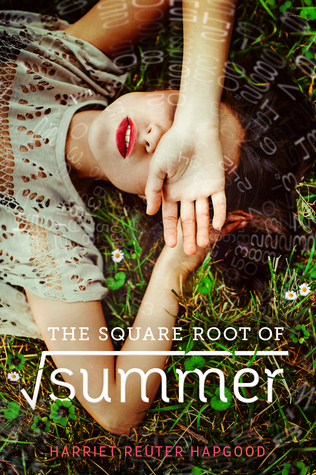 Synopsis:
This is what it means to love someone. This is what it means to grieve someone. It's a little bit like a black hole. It's a little bit like infinity.
Gottie H. Oppenheimer is losing time. Literally. When the fabric of the universe around her seaside town begins to fray, she's hurtled through wormholes to her past:
To last summer, when her grandfather Grey died. To the afternoon she fell in love with Jason, who wouldn't even hold her hand at the funeral. To the day her best friend Thomas moved away and left her behind with a scar on her hand and a black hole in her memory.
Although Grey is still gone, Jason and Thomas are back, and Gottie's past, present, and future are about to collide—and someone's heart is about to be broken.
What Is Not Yours Is Not Yours- Helen Oyeyemi
Synopsis:
Playful, ambitious, and exquisitely imagined, What Is Not Yours Is Not Yours is cleverly built around the idea of keys, literal and metaphorical. The key to a house, the key to a heart, the key to a secret—Oyeyemi's keys not only unlock elements of her characters' lives, they promise further labyrinths on the other side. In "Books and Roses" one special key opens a library, a garden, and clues to at least two lovers' fates. In "Is Your Blood as Red as This?" an unlikely key opens the heart of a student at a puppeteering school. "'Sorry' Doesn't Sweeten Her Tea" involves a "house of locks," where doors can be closed only with a key—with surprising, unobservable developments. And in "If a Book Is Locked There's Probably a Good Reason for That Don't You Think," a key keeps a mystical diary locked (for good reason).
 
Oyeyemi's creative vision and storytelling are effervescent, wise, and insightful, and her tales span multiple times and landscapes as they tease boundaries between coexisting realities. Is a key a gate, a gift, or an invitation? What Is Not Yours Is Not Yourscaptivates as it explores the many possible answers.
The Gracekeepers- Kirsty Logan
Synopsis:
A flooded world.
A floating circus.
Two women in search of a home.
North lives on a circus boat with her beloved bear, keeping a secret that could capsize her life.
Callanish lives alone in her house in the middle of the ocean, tending the graves of those who die at sea. As penance for a terrible mistake, she has become a gracekeeper.
A chance meeting between the two draws them magnetically to one another – and to the promise of a new life.
But the waters are treacherous, and the tide is against them.
Have you read and enjoyed any of these books? Let me know. It's fun to discuss! 🙂