Every Sunday (hopefully) I shall be posting a personal post about my life as a primary school teacher. I currently work at a primary school teaching 7-9 year olds. I have worked for two years with 6-7 years, 1 year with 7-9 and now I'm returning to my favourite age! My training posts on this subject were really successful and so therapeutic for me, therefore I've decided to continue posting on the topic. I will not be naming any children, or the school where I work. If personal posts aren't your thing then feel free to skip these posts. I won't mind! Bookish goodness returns as normal Monday-Saturday!
The end of this week brings me to halfway through this 8 week half term. 4 weeks to go until a break! Strangely enough, it has gone really quickly, despite this being the longest half term in the school year. I think because we're so busy it is flying by! I have such a busy week coming up, so I declared this weekend a no work weekend. I believe in being good to myself. 😉
This week has been a good one. I introduced quiet critters to my class that they absolutely adore. It's just a little pom pom with googly eyes on a foam heart for feet. I got mine from Etsy. I didn't have the time to make this for myself, so I was pleased to find some on Etsy.
Click on the image to get to Etsy store if you're interested.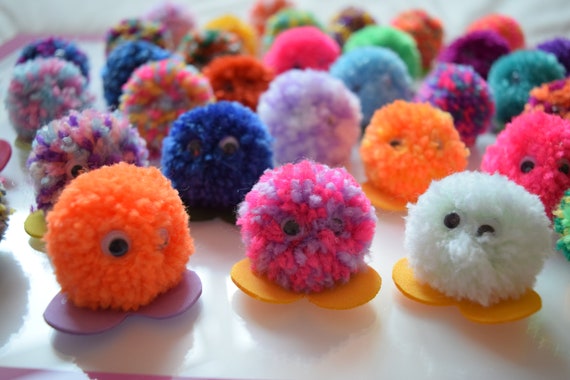 These little creatures have gone down an absolute treat. The children have them on the carpet to keep them quiet (the quiet critters don't like noise…) and next to them when they work. It's adorable. It's working because if they get too loud, they get taken away. They don't want to lose them so the noise level is much more manageable! It amazes me how much this has worked so far.
I'm really enjoying my current class because of the amount of work I'm putting in to forge good relationships with them. I'm ensuring that I have 1:1 conversations with the children that are not necessarily about school work. I'm doing this by picking a child a day to have lunch with. It's working really well. The second I've called the register I get… 'Who are you having lunch with today?' It's the sweetest thing.
Next week brings a course, a school trip, a long staff meeting ( 😦 ) and hopefully finishing our latest English unit… I'm hoping the next one inspires them more!