Top Ten Tuesday was created by The Broke and the Bookish in June of 2010 and was moved to That Artsy Reader Girl in January 2018. It's all about love of lists, love of literature and bringing bookish people together. 
This week's prompt is all about villains. We could talk about the best, worst, most lovable etc. I decided to talk about my favourite villains. Those that I love to hate!
As ever, book images go to Goodreads!
Queen Levana- The Lunar Chronicles- Marissa Meyer
I feel Fairest made me understand Queen Levana more, but I still love to hate her!
President Snow- The Hunger Games- Suzanne Collins
President Snow just irritates me! But I love that.
Dolores Umbridge, Lucius Malfoy and Voldemort- Harry Potter- J.K. Rowling
I think I dislike Dolores even more than Voldemort, but all three of these characters are pretty bad! (But awesome villains!)
The Darkling- The Grisha Trilogy- Leigh Bardugo
I love The Darkling's character. Such a great villain!
The Grand High Witch- The Witches- Roald Dahl
This is one of my favourite Roald Dahl books. I love to hate The Grand High Witch!
Miss Trunchbull- Matilda- Roald Dahl
The worst headteacher ever! Love to hate Miss Trunchbull.
Amy- Gone Girl- Gillian Flynn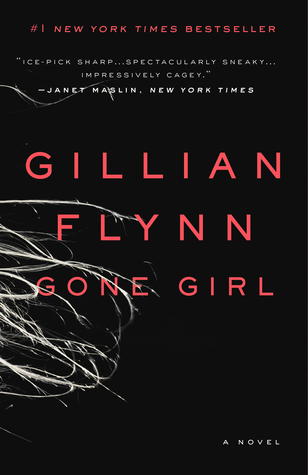 The characters in this book are so messed up!
Mrs Danvers- Rebecca- Daphne Du Maurier
Mrs Danvers is incredible creepy!
Who are your favourite villains? Do we share any? Let me know! Feel free to leave a link to your post and I'll stop by!