I've read 5 more books with my class and thought I'd share them with you today. At the moment I teach 6-7 year olds. We're currently making our way through a book for pleasure (these books have had either a writing or reading purpose) but I'll mention it when we finish! 🙂
Last Stop On Market Street- Matt De La Pena
This is such a sweet story. It's about a young boy who doesn't appreciate what he has until he is shown how privileged he really is. I used it to get the children to think about how lucky they were and to compare the main character's area to their own!
The Utterly Otterleys- Mairi Hedderwick
A cute story all about otters who try to find a new home but realise there wasn't anything wrong with theirs in the first place. It's adorable. Again, it's about being grateful for what you have.
The Princess and The Pea- Hans Christian Andersen
I was inspired to use this book recently when I attended a course. It's a well known fairy tale (I love fairy tales… see Fairy Tale Friday…) and I think it's so important that children still read or are read these classics.
The Pea And The Princess- Mini Grey
I read the children this book before they created their own story of The Pea and The Princess. You won't believe the quality writing I got out of this task!
Tidy- Emily Gravett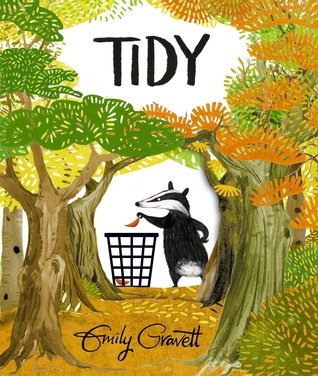 This has been our latest read. It was ever so sweet. It's about Pete the badger, who wants to keep the forest tidy. He ends up covering it in concrete but soon realises that was a very bad idea…