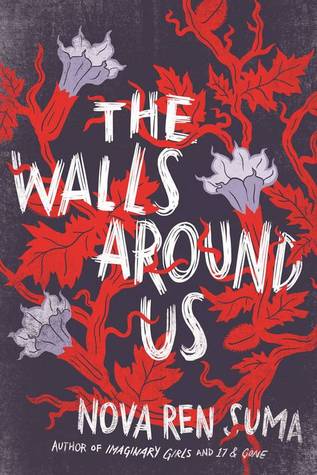 How did I get it?:
NetGalley- thanks to Algonquin Books!
Synopsis:
The Walls Around Us is a ghostly story of suspense told in two voices—one still living and one long dead. On the outside, there's Violet, an eighteen-year-old dancer days away from the life of her dreams when something threatens to expose the shocking truth of her achievement. On the inside, within the walls of a girls' juvenile detention center, there's Amber, locked up for so long she can't imagine freedom. Tying these two worlds together is Orianna, who holds the key to unlocking all the girls' darkest mysteries.
We hear Amber's story and Violet's, and through them Orianna's, first from one angle, then from another, until gradually we begin to get the whole picture—which is not necessarily the one that either Amber or Violet wants us to see.
Nova Ren Suma tells a supernatural tale of guilt and innocence, and what happens when one is mistaken for the other.
Thoughts:
I have heard such mixed things about Nova Ren Suma's writing. So, me being me (always wanting to form my own opinion) had to check out one of her books. I decided to go for The Walls Around Us which is a paranormal young adult read. Nova Ren Suma's writing is different. It's memorable. Even though I didn't like the story as much as I wanted to,  I was incredibly impressed by the writing.
I don't want to spoil the story, so I'm going to be really careful reviewing this book. It's definitely a disturbing read. I always worry that I'm going to find ghost stories too much (I have a very vivid imagination), but what was creepy about this book was its characters. The plot itself doesn't really go far, which is why I have given this book three stars. The characters though. Woah.
The story is narrated by Violet and Amber. Violet is a dancer and is destined for big things, but there's something that stands in her way. Amber is locked up in a detention centre with a story to tell… It's a strange tale, like nothing I've ever read before. It took me a while to connect with it, but when I did there was something about it that made me not put it down, despite the fact that I didn't think it was a brilliant plotline. I can only recommend that you let the writing take hold of you. Enjoy it, because I haven't read many authors like Nova Ren Suma before!
I'm definitely intrigued to see what the rest of her work is like.
Would I recommend it?:
Yes!
A strange, yet appealing pyschological story!