Top Ten Tuesday is hosted by the wonderful The Broke and The Bookish. This week's list are ten new to me authors that I read in 2017.
As ever, click on the book image to get to Goodreads!
I had been meaning to read this book for ages and 2017 was the year I finally got around to it. A stunning read!
I absolutely loved this unique read about a girl who could not speak due to her disability and found out about an awful crime.
This book divided me. I loved but hated it in parts!
I am excited to read more from B.A. Paris as I thoroughly enjoyed this book.
This wasn't the 'wow' book that I wanted it to be, but it was still a decent read!
I was surprised at how much I enjoyed this one. I do love a thriller though!
This book was such a good find! I was completely captivated by it.
A fabulously dark YA thriller!
Heather's book was fabulous. It's been on my radar for a while now. I'm glad I got around to it in 2017.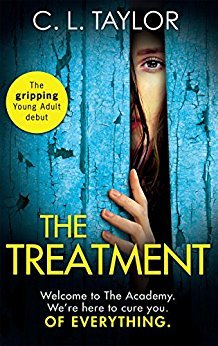 I can't wait to read more from C.L Taylor. A very engaging read.
Who did you discover in 2017? Let me know. Feel free to leave a link to your post and I'll stop by! Happy New Year to all of you!