We've read another 5 books, so I thought I'd update you on them for my post today! As ever, book images go to Goodreads.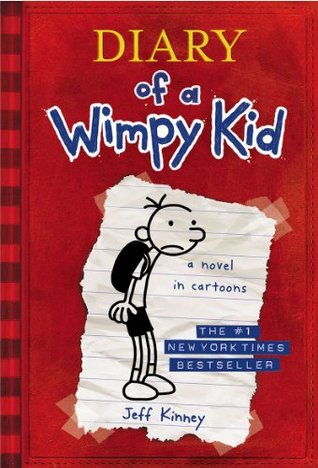 I really am not the biggest fan of Wimpy Kid but the children really seem to love it and I'm one to go with the children's passions. This was one of our books we read for pleasure.
I was pleasantly surprised at how much I enjoyed this wonderful book. I am not always the biggest fan of Philip Pullman's writing, but this one was so gripping and the children loved it.
We used this in our writing lesson as we've been learning about environmental issues. It's a sweet story about a girl who believes there's a whale in her pond. She writes letters to Greenpeace and they write back to her with some advice.
I used this book in a PSHE lesson (Personal, Social, Health). I used it to discuss stereotypes.
I absolutely loved this book which we've read as part of our reading books. I am a big promoter of picture books to children as there's some really detailed picture books with complex issues that are aimed at older children. We had this massive debate about immortality. It was fantastic.
What do you think of the books we've read recently? Have you read any of them?